The majority of civil war women continued their traditional role of that of homemaker and mother, however, against great odds some women choose to become involved in the war effort.
Both the union and confederate sides of the war had female spies, nurses, and some even enlisted as soldiers disguised as men.
At the time of the civil war roles that we would view today as being heavily female dominated such as nursing were in fact carried out by men.
Out of necessity women were begrudgingly brought into these roles in a attempt to further the war effort.
Women were ordinarily expected to remain in the home, some historians have claimed that the involvement of women in the civil war put the women's movement ahead by some fifty years
Famous Women in the Civil War
1. Harriet Tubman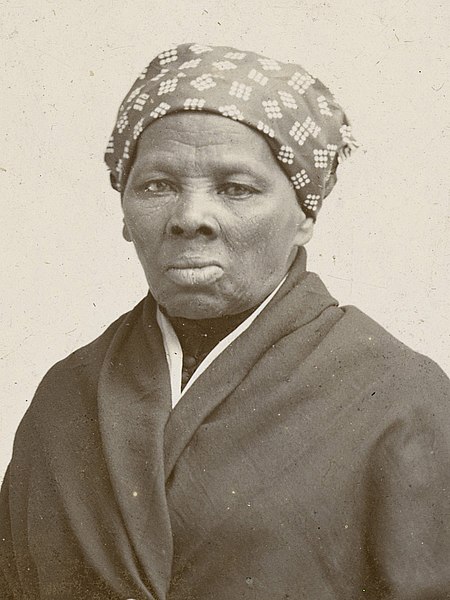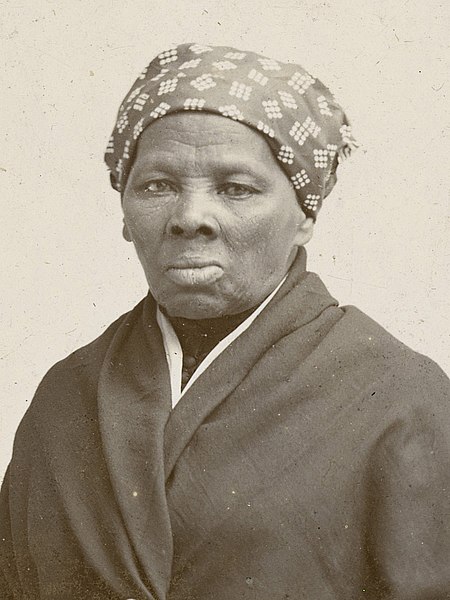 Harriet Tubman was an American abolitionist and social activist (born Araminta Ross in March 1822; died March 10, 1913).
Despite having been born into slavery herself, Tubman was able to use the anti-slavery movement and its network of safe houses, known as the Underground Railroad, to rescue the lives of almost seventy slaves, including many of her own family and friends.
Also Read: Timeline of The Underground Railroad
She served as an armed scout and spy for the Union Army during the American Civil War. Towards the end of her life, Tubman became an activist for women's suffrage.
After enlisting in the Union Army, Tubman took on many roles during the Civil War, including those of chef, nurse, scout, and spy. She was the first woman to command an armed expedition during the war when she attacked at Combahee Ferry and freed more than 700 slaves.
Also Read: Facts About Women's History Month
She acquired a house in Auburn, New York, in 1859, and after the war she moved back there to take care of her aging parents.
She fought for the right of women to vote and later helped build a home for elderly African Americans before falling ill. She became an icon of individualism and defiance.
2. Harriet Beecher Stowe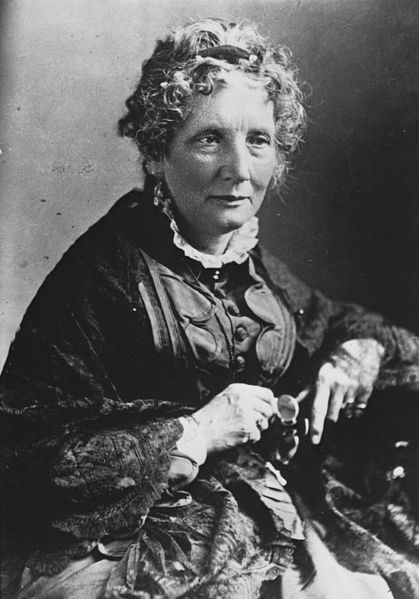 The American author and abolitionist Harriet Elisabeth Beecher Stowe was born on June 14, 1811, and died on July 1, 1896. She was raised in a Christian family and became famous for writing Uncle Tom's Cabin (1852), which tells the story of a slave who survives the brutal conditions of his life.
The novel and subsequent play were seen by millions of people in the United States and Great Britain, where they had a tremendous impact on the anti-slavery movement in the North and provoked strong outrage in the South.
Stowe wrote a total of 30 publications, including fiction, collections of essays and correspondence, memoirs, and anthologies of her travel writing. She has made a huge difference with her writing and public speaking on important social concerns.
3. Sojourner Truth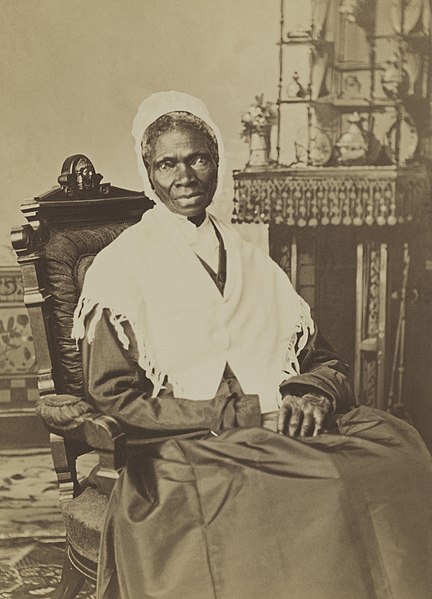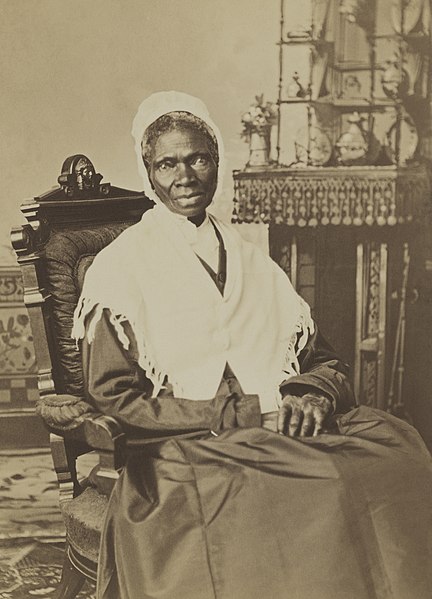 Activist for the abolition of slavery and women's rights in the United States New York Dutch ancestry can be traced back to Sojourner Truth (born Isabella Baumfree; died November 26, 1883)
Truth and her daughter were born into slavery in Swartekill, New York, but by 1826, they had escaped to freedom. To get her kidnapped son back, she sued a white man and won in court in 1828, making history as the first black woman to do so.
Also Read: Sojourner Truth Facts
After moving from New York City to the countryside out of a sense of divine calling in 1843, she began using the name Sojourner Truth.
In the same year, at the Ohio Women's Rights Convention in Akron, she gave an impromptu speech that would become her most renowned (1851).
A revised version of the statement with a stereotypical Southern accent became popular during the Civil War under the title "Ain't I a Woman?" But Sojourner Truth grew up in New York and spoke Dutch as her first language.
Truth attempted to win federal land grants for formerly enslaved people after the Civil War, having helped recruit black soldiers for the Union Army during the war, but was eventually unsuccessful in his efforts. She dedicated her life to the cause of racial and gender equality.
4. Belle Boyd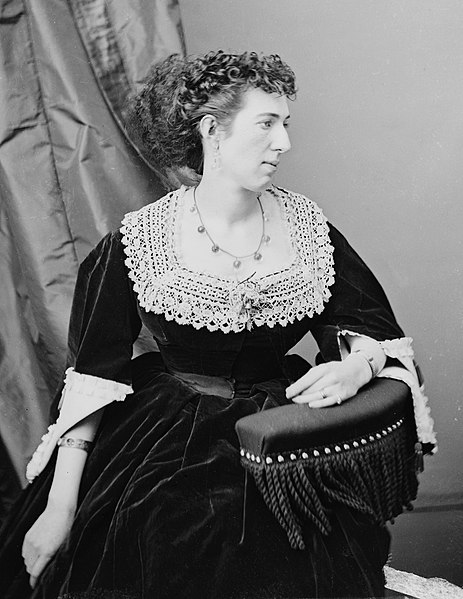 Belle Boyd, or Isabella Maria Boyd, was a Confederate spy in the American Civil War. She lived from May 9, 1844, to June 11, 1900. She was also known as the "Cleopatra of the Secession."
In 1862, she helped Confederate General Stonewall Jackson with crucial intelligence from the hotel her father owned in Front Royal, Virginia.
Eliza Hopewell, one of her slaves, was entrusted with passing along the information to the Confederate officers in a hollowed-out watch case. Boyd was warned she faced the death penalty after being apprehended during her first spy mission.
Midway through the month of May in 1862, she spied on General James Shields and his staff as they convened in the hotel parlor. Boyd spied on them from within the room's closet, where she listened through a knothole she had widened.
Jackson promoted her to captain and made her an honorary aide-de-camp for her service, as well as awarding her the Southern Cross of Honor.
5. Rose O'Neal Greenhow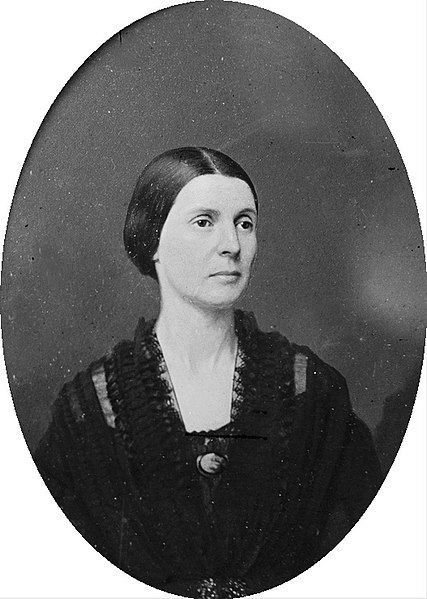 During the American Civil War, Rose O'Neal Greenhow (1813–October 1, 1864) was a well-known spy for the Confederacy.
She was a prominent Washington, D.C. socialite before the war who befriended politicians and military leaders including John C. Calhoun and James Buchanan.
She leveraged her network to provide the Confederacy with early-game military intelligence. Thomas Jordan, a captain in the Confederate Army, entrusted her with a pro-Southern espionage network in Washington, D.C., in the early months of 1861.
During the First Battle of Bull Run in late July 1861, she was instrumental in guaranteeing the South's triumph, according to Confederate president Jefferson Davis.
Her narrative, written in 1863 and published in London, was a big hit with readers there. Her returning ship had run aground off the coast of Wilmington, North Carolina in 1864, and she was trying to escape a Union gunboat in a rowboat when it capsized, killing her instantly. Her funeral was attended by members of the Confederate armed forces.
6. Sarah Rosetta Wakeman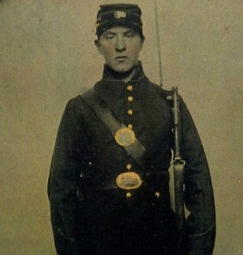 In the American Civil War, Union soldier Sarah Rosetta Wakeman (January 16, 1843 – June 19, 1864) was known by her male alias, Lyons Wakeman.
Wakeman was a member of the 153rd New York Volunteer Infantry, Company H.
A relative's attic in 1976 yielded her letters, which documented her time spent serving in the military over a century after her death.
She was laid to rest at Chalmette National Cemetery in New Orleans with the highest level of military honors.
7. Sarah Emma Edmonds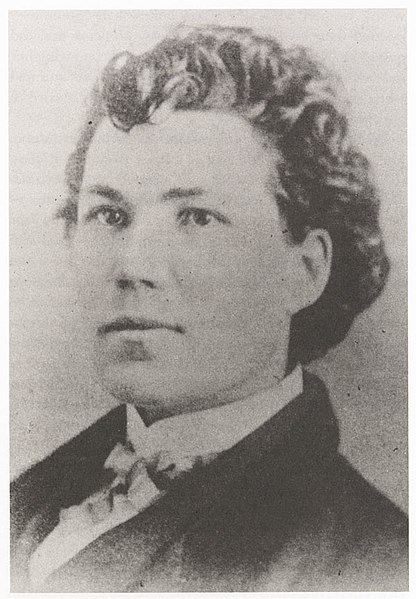 Sarah Emma Edmonds (née Sarah Emma Evelyn Edmondson; died September 5, 1898; married name Seelye; alias Franklin Flint Thompson) was a Canadian woman who said she served as a male in the Union Army during the American Civil War.
Even though the United States government officially recognizes her service, some historians question the veracity of her statements because of inconsistencies and discrepancies in the evidence.
The men and women who served with Thompson spoke highly of her military service, and this was true even when they found her true identity. She was a fierce fighter who participated in every battle her regiment fought.
8. Elizabeth Van Lew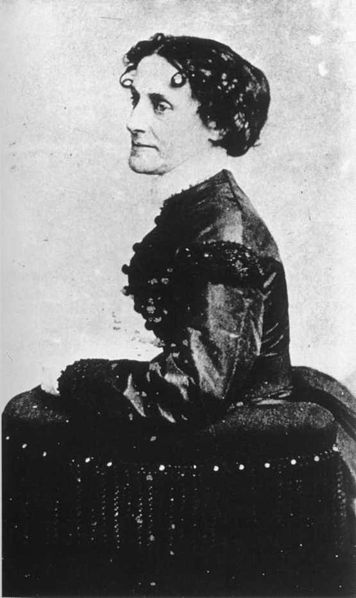 During the American Civil War, abolitionist and philanthropist Elizabeth Van Lew (October 12, 1818 – September 25, 1900) created and ran a large spy ring on behalf of the Union Army.
There are still numerous unfounded rumors circulating about her.
9. Pauline Cushman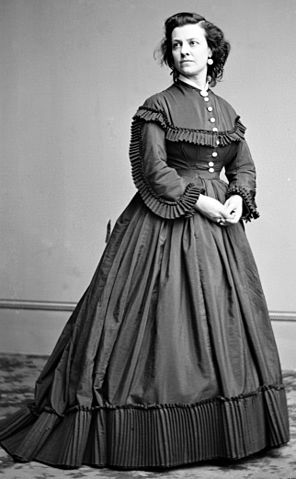 American actress Pauline Cushman (real name: Harriet Wood; June 10, 1833–December 2, 1893) served as a Union Army spy during the American Civil War. She was one of the most effective spies during the Civil War.
There is a dearth of supporting evidence regarding her at the moment because of the secrecy surrounding her covert work for the government. However, after the war, she embarked on a tour highlighting her time as a Union spy, at one point teaming up with P. T. Barnum.
Pauline Fryer, her assumed name at death, passed away at age 60. Cushman was laid to rest with full military honors, and her funeral was organized by members of the Grand Army of the Republic, who recalled her time of prominence during the Civil War.
The grave of "Major" Cushman has been found in Officer's Circle in the National Cemetery in the Presidio. Her modest memorial marker honors her service and sacrifice on behalf of the Union. Pauline C. Fryer, Union Spy, is written on the inside.
10. Dorothea Dix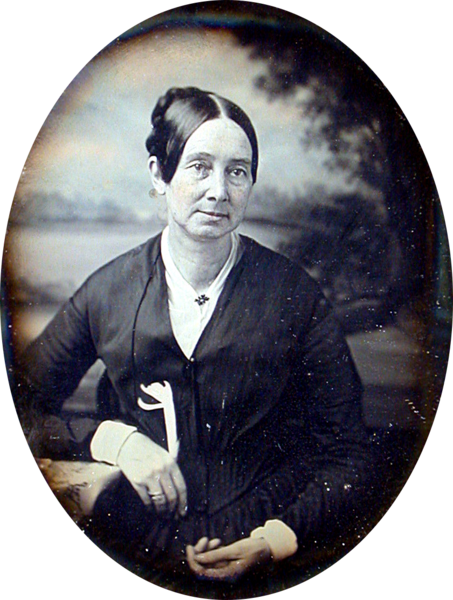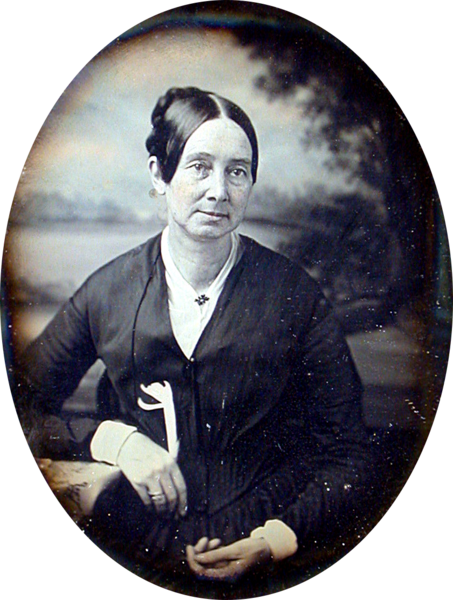 Advocate for the destitute mentally ill, Dorothea Lynde Dix (April 4, 1802-July 17, 1887) successfully petitioned state legislatures and the federal government to build the first American mental asylums.
During the Civil War, she served as a Union Army Nurses Superintendent.
Also Read: Famous Civil War Nurses
During the American Civil War, Dix served as the Union Army's Superintendent of Army Nurses instead of Dr. Elizabeth Blackwell on June 10th, 1861.
Dix developed standards for aspiring nurses. Ages 35-50, nondescript looks required. They were restricted to wearing long, form-fitting dresses in either black or brown, with no jewelry or other embellishments allowed.
Dix feared that males would take advantage of young, attractive women if they were brought into hospitals (doctors as well as patients).
There was tension between Dix and Army physicians due to arguments about who should have the authority to employ and fire nurses and manage the medical facilities. Male doctors and surgeons were hesitant to fill nursing positions with women.
The War Department issued Order No. 351 in October 1863 to try to end the deadlock. In doing so, it gave the Surgeon General (Joseph K. Barnes) and the Superintendent of Army Nurses permission to hire women for nursing positions (Dix).
However, this did offer doctors the ability to select which institutions would be given employees and volunteers. This meant Dix didn't have to micromanage anything anymore.
Through Dix's leadership, the Federal army nursing program grew to include over 3,000 female participants.
11. Clara Barton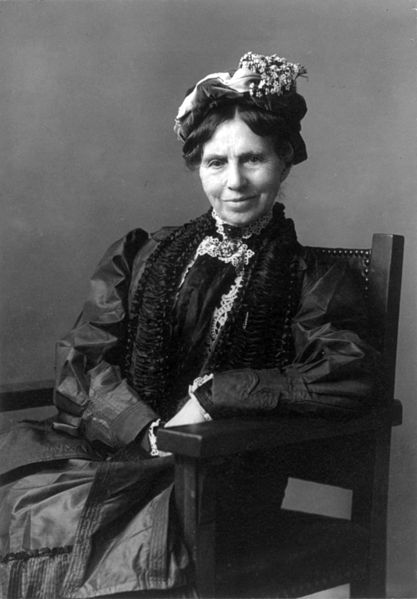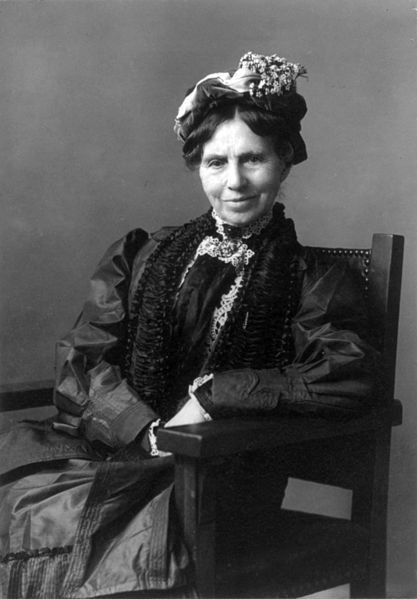 The American Red Cross was founded by nurse and humanitarian Clarissa Harlowe Barton (December 25, 1821 – April 12, 1912). She served in many capacities throughout the American Civil War, including as a patent clerk, a teacher, and a nurse.
Since nursing education was not heavily institutionalized at the time, she was able to provide self-taught nursing care.
Since she lived during a time when women did not have the opportunity to vote, Barton is remembered for her humanitarian work and civil rights activism. She entered the Hall of Fame for American Women in 1973.
Also Read: Accomplishments of Clara Barton
Barton became well-known across the country after she spoke publicly about her time in the war from 1865 to 1868. She connected with Susan B. Anthony and the women's suffrage movement during this time.
She met Frederick Douglass and went on to work in the civil rights movement. Her doctor had advised her to go somewhere far from her current employment because the cross-country flight had been taxing on both her mind and body. She left the Missing Soldiers Office in 1868 and went on a European tour.
After meeting Dr. Appia and learning about the Red Cross during a trip to Geneva, Switzerland in 1869, Barton offered her to serve as the organization's agent in the United States and helped her secure funding from generous donors.