During the Civil War, Superintendent of Army Nurses Dorothea Dix oversaw a force of almost 3,000 middle-class women who served as paid or volunteer nurses.
Numerous participants lacked any sort of formal medical education or experience. As they worked and faced the perils of the battlefield, they gained knowledge and expertise via trial and error. Oftentimes, the male army surgeons welcomed them with hostility.
This group of women typically did not get any sort of postwar pension or any acknowledgment from the government for their efforts.
Below are some of the most famous nurses of the civil war.
Famous Civil War Nurses
1. Clara Barton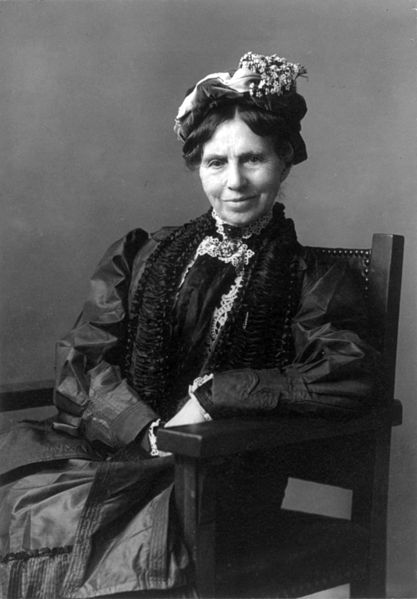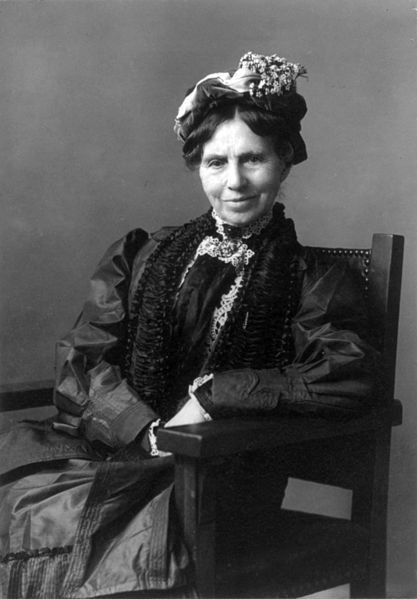 American nurse and founder of the Red Cross Clarissa Harlowe Barton died on April 12, 1912. Aside from these roles, she also worked as a patent clerk and educator throughout the American Civil War.
She offered nursing care without having attended nursing school because to the lack of formalized nursing education at the time.
During a time when women did not have the opportunity to vote, Barton did significant humanitarian and civil rights activism. She entered the Hall of Fame in 1973, when it was first established.
Also Read: Clara Barton Facts
Barton put an ad in a Massachusetts newspaper after the First Battle of Bull Run, and the state promptly sent a massive supply rush.
Near numerous engagements, including Cedar Mountain, Second Bull Run, Antietam, and Fredericksburg, she helped distribute supplies, clean field hospitals, administer dressings, and give food to wounded soldiers.
Without discrimination, Barton assisted both Union and Confederate troops. While supplies were usually available, this was not always the case. Barton, for instance, substituted corn husks for bandages during the Antietam campaign.
As the "woman in charge" of the hospitals serving the front lines of the Union Army of the James, Union General Benjamin Butler assigned her to this position in 1864.
A gunshot pierced the sleeve of her dress but missed her, killing the man she was tending to. This was one of her scarier incidents. A modern-day "Florence Nightingale," she became famous across the United States.
2. Dorothea Dix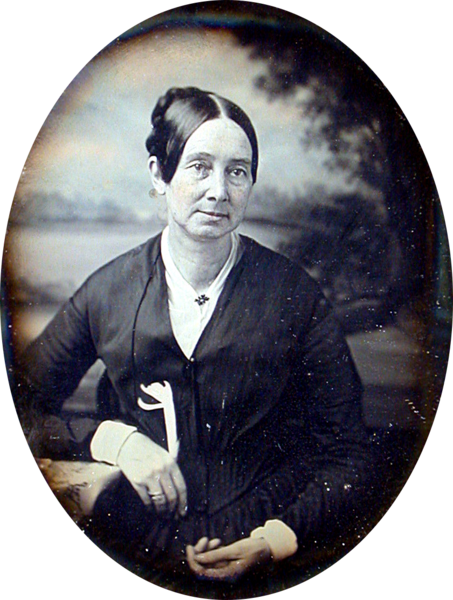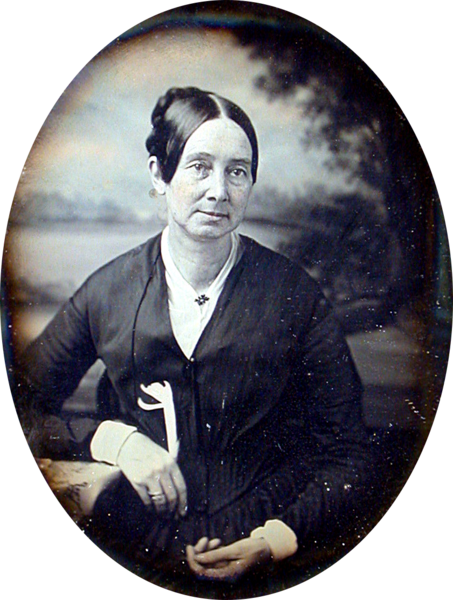 Dorothea Lynde Dix (April 4, 1802-July 17, 1887) was a prominent American activist for the poor mentally ill who successfully lobbied state legislatures and the federal government to establish the first American mental asylums.
She was a Superintendent of Army Nurses for the Union Army during the Civil War.
On June 10, 1861, Dix, instead of Dr. Elizabeth Blackwell, was named the Union Army's Superintendent of Army Nurses during the American Civil War.
Dix established criteria for future nurses. All participants were required to be between the ages of 35 and 50 and have a neutral appearance. They had to dress in all-black or brown gowns without hoops and no accessories or makeup.
Dix was wary about bringing young, attractive women into hospitals for fear that they might be taken advantage of by men (doctors as well as patients).
Dix had a tense relationship with Army physicians because of disagreements about who should have authority to hire and fire nurses and who should run the medical facilities. Some male doctors and surgeons were reluctant to hire female nurses.
In October 1863, in an effort to break the stalemate, the War Department issued Order No. 351. It authorized the appointment of female nurses by the Surgeon General (Joseph K. Barnes) and the Superintendent of Army Nurses (Dix).
But it did give doctors the authority to decide which hospitals would receive which staff and volunteers. Dix was therefore freed from hands-on management of operations.
The Federal army nursing program, which Dix established as supervisor, eventually enlisted more than 3,000 women.
3. Mary Ann Bickerdyke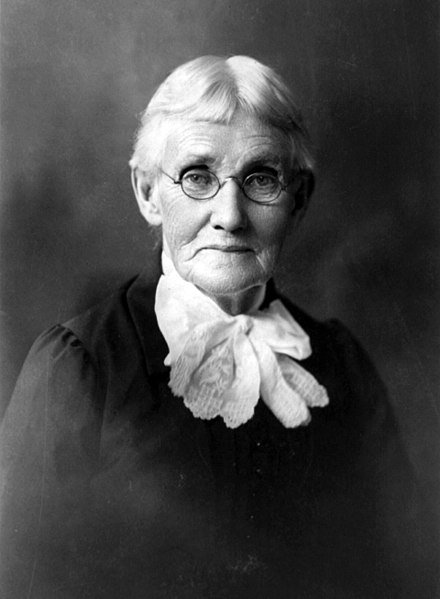 Mary Ann Bickerdyke, also known as "Mother Bickerdyke," served as a hospital administrator for Union soldiers during the American Civil War and thereafter dedicated her life to helping veterans. She was born on July 19, 1817 and died on November 8, 1901.
During the war, she set almost 300 field hospitals, and thereafter, as a lawyer, she helped veterans and their families secure pensions.
During her service, which lasted from June 9, 1861 to March 20, 1865, Mary Bickerdyke participated in 19 separate conflicts. The staff at the hospital spoke well of Bickerdyke, describing her as a "determined nurse" who would not let anything get in the way of her work.
The enlisted men she cared for affectionately called her "Mother" Bickerdyke due to her nurturing demeanor.
She rose to the rank of head nurse throughout the war and fought at Vicksburg under General Ulysses S. Grant.
Mother Bickerdyke, with the help of the U.S. Sanitary Commission, constructed 300 hospitals and helped the injured on 19 battlefields by the end of the war. These battles included Shiloh and Sherman's March to the Sea. Soldiers would cheer for "Mother" Bickerdyke whenever she made an appearance in the army.
4. Cornelia Hancock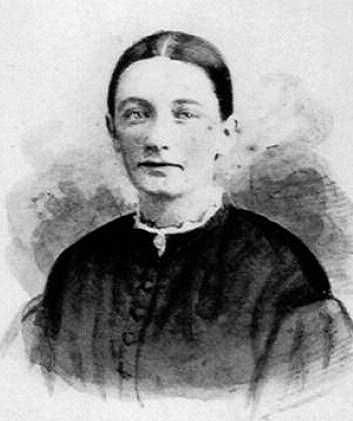 During the American Civil War, Cornelia Hancock (February 8, 1840 – December 31, 1927) was a well-known volunteer nurse for the Union Army's wounded and sick. Between July 6, 1863 and May 23, 1865, Hancock served in the military.
During the Civil War, Hancock had the opportunity to serve when her brother-in-law (Ellen's husband) Henry T. Child, a volunteer surgeon, offered to escort her to the Gettysburg battlefield in July 1863.
Hancock was not accepted into the Union Army Nurse Corps because she did not meet the standards set by Dorothea Dix, the Corps' superintendent. These standards included that female nurses be "mature in years (at least 30), plain almost to homeliness in dress, and by no means liberally endowed with personal attractions."
That is to say, at the tender age of 23, Hancock was far too young and pretty to serve as a nurse in the armed forces. For the record, Hancock was the only female nursing volunteer who was turned down.
And nevertheless, Hancock made his way to the battlefield at Gettysburg. The Union was severely lacking in both resources and manpower, and Hancock stepped forward to fill this yawning void. In just three weeks, she went from knowing nothing about nursing to caring for eighty percent of the wounded.
She cared for the vast number of starving and injured slaves who had escaped and were making their way to Washington, DC in the month of October.
Hancock enlisted in the II Corps on February 10, 1864, and he fought in the Battle of the Wilderness and participated in the Siege of Petersburg from the II Corps Hospital in Brandy Station, Virginia. The City Point, Maryland, facility where she was employed was the II Corps hospital.
5. Susie King Taylor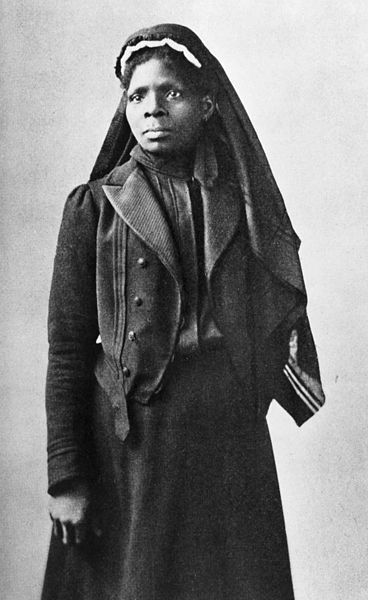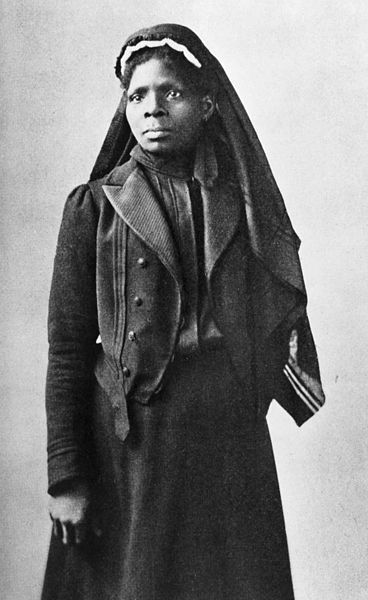 When the American Civil War broke out, Susie King Taylor (August 6, 1848 – October 6, 912) was the first Black nurse to respond.
Taylor was the first Black woman to self-publish her memoirs, and she was also a skilled nurse for the 1st South Carolina Volunteer Infantry Regiment.
Memoirs of Camp Life with the 33rd U.S. Colored Troops, Late 1st S.C. Volunteers was her book's title. In the post-Civil War South, she opened a number of schools in Georgia to provide education to formerly bonded Black people.
Also Read: Famous Black Nurses
Taylor, a Southerner during the Reconstruction Era, became a civil rights fighter after seeing firsthand how African Americans were treated with contempt and horror by Jim Crow and the Ku Klux Klan. Taylor describes in her book the pervasive lynching of African-Americans and the discriminatory nature of southern law toward people of color.
There was a Women's Relief Corps unit named for Susie King Taylor, and she helped organize it in 1886. She was a guard, secretary, and treasurer, among other roles.
It was 1893 that she won the presidency of the Corps 67. In 1896, she helped compile a comprehensive registry of American Civil War veterans in response to an order to take a census of all Union Veterans presently resident in Massachusetts. This effort aided many of her compatriots.
Specifically, she was a part of the Boston, Massachusetts's Robert A. Bell Post of the all-black corps.
6. Anna Etheridge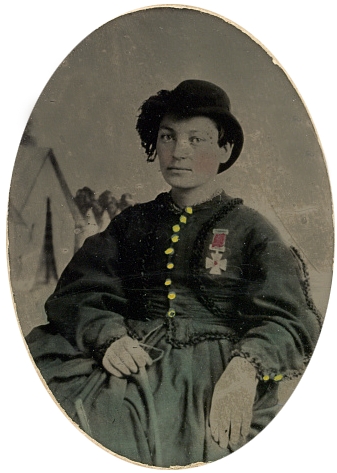 Known as "Annie," Lorinda Anna Blair Etheridge served as a vivandière and nurse for the Union during the American Civil War (May 3, 1839 – January 23, 1913).
The only other woman to be awarded the Kearny Cross was also an explorer. The Michigan Women's Hall of Fame inducted her that same year, 2010.
Lorinda Anna Blair gave birth to Anna Etheridge in 1839 in Wayne County, Michigan. James Etheridge was the man she tied the knot with in 1860.
Etheridge enrolled in the 2nd Michigan Volunteer Infantry Regiment as a nurse and vivandière at the start of the American Civil War.
Taking care of her dying father inspired her to pursue a career in nursing. Prior to the war, Etheridge had worked in a hospital with a terrible reputation for patient care, where she had made some attempts to change things.
On July 1, 1865, in Detroit, Etheridge's duty with the Fifth Michigan was officially over. Etheridge, like many other women of the Civil War who served, never received payment for her time in the military.
She married shortly after the war's end, began working for the United States Treasury, and was finally awarded a $25 monthly pension for her unpaid military service.
Due to her valor during her military service, Etheridge was awarded the Kearny Cross. They gave her full military honors at her burial in Arlington National Cemetery on January 23, 1913, the day she passed away.
7. Kate Cumming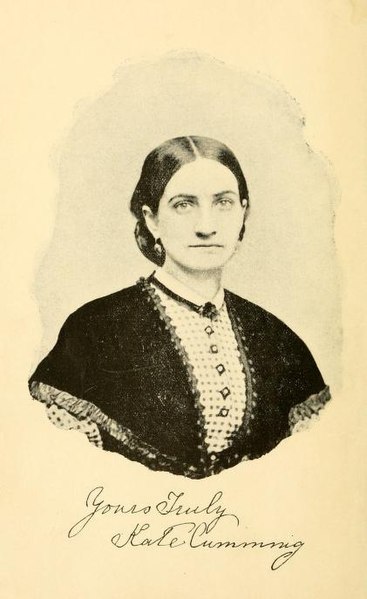 A Confederate nurse, Kate Cumming (1830–June 5, 1910) served during the American Civil War. Cumming's strong feeling of patriotism motivated her to continue working as a nurse during the whole war, which was not the case for the majority of women serving.
Cumming's military career kicked off at the Battle of Shiloh, on the Tennessee side of the Mississippi border. Due to the lack of a centralized medical establishment at the start of the war, the actions of nurses like Cumming were critical to the survival of the Confederacy.
Cumming was promoted to the role of matron as the medical department become more streamlined; she joined Dr. Samuel Stout's mobile hospitals. In contrast to the typical role of a nurse during wartime, Cumming served as a front line caregiver for the duration of the conflict. She rose to the position of director of food and housekeeping at many Georgia hospitals.
A Journal of Hospital Life in the Confederate Army of Tennessee from the Battle of Shiloh to the End of the War was the 1866 publication of her wartime experiences. This diary is now one of the rare first-hand accounts of the labor done by Confederate nurses throughout the war.
8. Phoebe Pember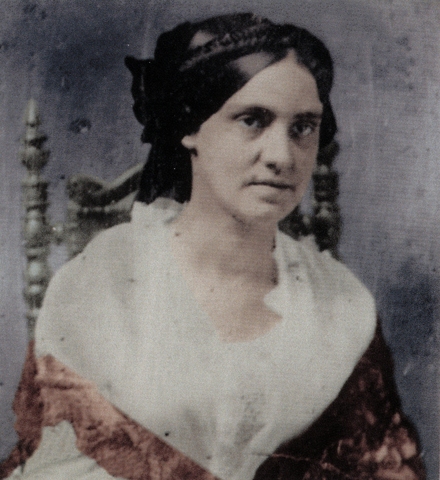 Phoebe Yates Levy Pember (August 18, 1823 – March 4, 1913) was a nurse and the female superintendent of Chimborazo Hospital in Richmond, Virginia during the American Civil War. She was a member of a famous American Jewish family from Charleston, South Carolina.
At the age of 39, she unofficially took up the role, and by the end of the war, she had personally cared for more than 15,000 battle casualties.
Before marrying Thomas Pember, a non-Jew from Boston, in 1856, Pember had evidently completed some formal education. By late 1861, having lost her husband so soon after their marriage, she was a childless widow living with her parents in Marietta, Georgia, where they had fled to avoid the destruction of war.
Pember, dissatisfied with life at home, agreed to take a position at Chimborazo Hospital in Richmond. It was in December of 1862 when she reported for duty.
After the Civil War ended, the hospital had treated around 76,000 patients. Pember headed up one of the facility's five wards as its Chief Matron. At the time, almost all nurses were men, so it was unusual for women to work in this field.
Until the Confederacy's surrender in April 1865, Pember stayed in Chimborazo. Her wartime recollections, titled "Reminiscences of a Southern Hospital. By Its Matron," were first published in March 1866 in a Baltimore journal. In 1879, the memoir would be published as A Southern Woman's Story: Life in Confederate Richmond.
9. Helen L. Gilson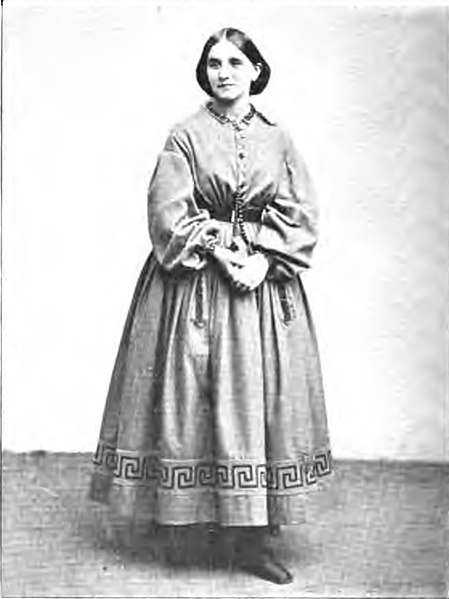 Helen L. Gilson (1836-1868) born in Chelsea, Massachusetts. She served as a nurse for both sides throughout the Civil War.
In 1861, Gibson joined the Soldiers' Aid Society and began her work. Her responsibilities included stocking, transporting, and preparing materials.
The likes of Yorktown, Antietam, Gettysburg, Fredericksburg, and Chancellorsville were just some of the legendary battles Gilson witnessed firsthand. One of Gilson's most notable accomplishments was improving the circumstances at the hospital for black patients in Petersburg, Virginia, which had previously looked nothing like a hospital, due to its poor standards of care.
When her push for improvements was finally successful, she was a vital cog in the hospital's reorganization and expansion to the point that the kitchen could feed 900 soldiers at once.
Many of the soldiers, both white and black, referred to Gilson as a "angel of mercy" because of her kind and compassionate treatment of them. She would visit the dying troops at their bedsides and converse with them or sing to them.
10. Mary Jewett Telford
Mary Jewett Telford was a humanitarian who served as a nurse at Hospital No. 8 in Nashville, Tennessee, during the American Civil War. She was born on March 18, 1839, and died on August 5, 1906.
Mary's adult life was spent as a lecturer on the temperance circuit, editor of several publications, and charter member of the Woman's Relief Corps, an auxiliary to the Grand Army of the Republic.
The U.S. Sanitary Commission had initially rejected her application for a nursing position on the grounds that she was too young, but she kept trying nevertheless. Mary went off to war after receiving a special permit from her father's ally, Michigan Governor Austin Blair.
During her eight months at Hospital No. 8 in Nashville, Tennessee, she was the only woman among 600 male troops. Mary tried her best to respond to everyone's needs, including requests for water and other forms of help.
Many veterans sought her out long after the war ended to express their gratitude for her support and guidance through the darkest days of their lives. Mary was a tough woman, but after a year of working as a nurse, she quit because she was physically and emotionally exhausted.