In the annals of history, the contributions of Black engineers often remain unsung, overshadowed by the broader narratives of innovation and progress. Yet, within the complexities of these narratives lie tales of resilience, brilliance, and groundbreaking achievements made by these engineers.
From the development of pioneering railroad technologies in the 19th century to the evolution of modern computer systems, Black engineers have consistently broken barriers, challenging both technological limitations and societal norms.
This article aims to shed light on their journeys, highlighting not just their seminal contributions, but also the context in which they worked: often navigating the treacherous waters of racial prejudice and limited opportunities.
Through an exploration of their lives and legacies, we'll gain a deeper appreciation for the invaluable role Black engineers have played in shaping the world as we know it, inspiring future generations to push boundaries further.
Famous Black Engineers
1. Mae Jemison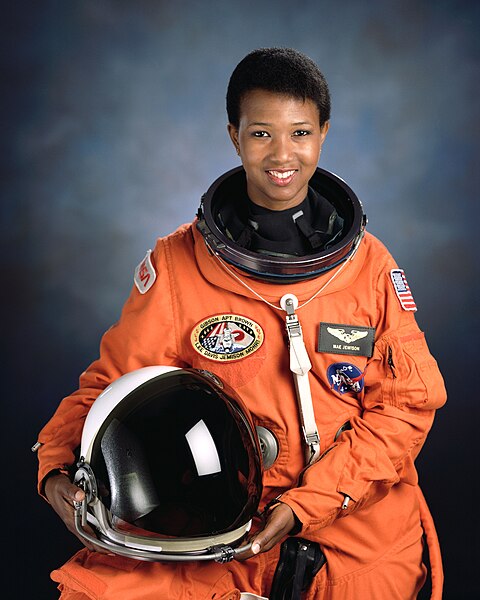 Mae Carol Jemison was born on October 17, 1956, in Decatur, Alabama, and later grew up in Chicago, Illinois, where she nurtured an early passion for science.
After attending Stanford University on a National Achievement Scholarship, she graduated in 1977 with a B.S. in Chemical Engineering and a B.A. in African and Afro-American Studies.
Also Read: Famous Black Chemists
Mae Jemison later earned her M.D. from Cornell Medical College in 1981. Not one to be confined by earthly boundaries, Jemison joined NASA's astronaut program and in 1992 became the first African American woman to travel to space aboard the Space Shuttle Endeavour.
Beyond her contributions to space exploration, Jemison has been an advocate for science education, particularly for underrepresented groups.
2. Elijah McCoy
Born on May 2, 1844, in Colchester, Ontario, Canada, to escaped slaves from Kentucky, Elijah McCoy moved to the United States with his family at a young age. His parents, aware of his intellectual capabilities, sent him to Scotland for his education, where he studied mechanical engineering.
Upon returning to the US, racial barriers prevented him from securing a position as an engineer, so he began working as a fireman and oiler for the Michigan Central Railroad. It was in this role that McCoy devised a solution to a persistent problem.
Also Read: Black Mathematicians
He invented an automatic lubricator that allowed trains to run for extended periods without pausing for maintenance.
His innovative device was so effective and sought-after that companies wanted to ensure they were purchasing his design, leading to the term "the real McCoy" to signify authenticity. Over his lifetime, McCoy registered 57 U.S. patents, many focused on lubrication technology.
3. Guion Bluford
Born in Philadelphia, Pennsylvania, on November 22, 1942, Guion Stewart Bluford Jr. made history as the first African American to travel to space.
However, before joining NASA's astronaut program, Bluford had an impressive career in the Air Force as a pilot, participating in numerous flight missions.
He earned his undergraduate degree in aerospace engineering from Pennsylvania State University and went on to attain a master's degree and Ph.D. in aerospace engineering from the Air Force Institute of Technology.
Selected to be part of NASA's astronaut program in 1978, Bluford's groundbreaking journey to space occurred on August 30, 1983, as a mission specialist on the STS-8 flight of the Space Shuttle Challenger.
He would go on to participate in several more space missions, cementing his legacy in the annals of space exploration
4. Aprille Ericsson-Jackson
Aprille Ericsson-Jackson is celebrated for her pioneering role in aerospace engineering. Born and raised in Brooklyn, New York, she was deeply curious and fascinated by space from a young age. This curiosity drove her to pursue her education in engineering.
After obtaining her undergraduate degree, she moved forward to achieve higher academic accomplishments, becoming the first African American woman to receive a Ph.D. in Mechanical Engineering from Howard University.
Furthermore, she was also the first African American woman to acquire a Ph.D. in Engineering at NASA's prestigious Goddard Space Flight Center. Throughout her career at NASA, Ericsson-Jackson has been involved in various projects, from satellite missions studying Earth to proposals that aim to explore outer planets.
Her passion for science extends beyond her own work; she has been an active advocate for promoting STEM education, particularly among young women and underrepresented minorities.
5. Jerry Lawson
Jerry Lawson stands out as a seminal figure in the video game industry. Born in 1940 in Brooklyn, New York, Lawson was always intrigued by electronics and innovation.
He would later become an instrumental figure in the transformation of video gaming from being limited to arcades to becoming a household entertainment staple.
As an electronic engineer, Lawson led the team that developed the Fairchild Channel F console in the mid-1970s. This console was revolutionary as it was the first home video game system that utilized interchangeable game cartridges, paving the way for the future of gaming.
The cartridge system meant that players could purchase and use different game cartridges on the same console, which is a model that would be adopted and become standard in the industry.
6. Walt Braithwaite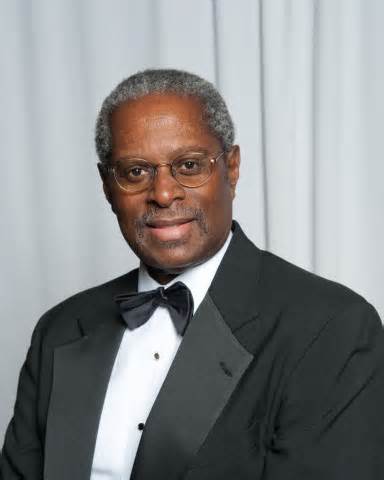 Walt Braithwaite's contributions to aviation and aerospace are invaluable. Born in Kingston, Jamaica, he moved to the United States to pursue his dreams in engineering. Joining Boeing, one of the world's leading aerospace companies, he swiftly became an influential figure within the corporation.
Braithwaite was instrumental in the development of computer-aided design and computer-aided manufacturing (CAD/CAM) tools that revolutionized how airplanes were designed and assembled.
These innovations not only led to significant efficiency improvements but also enhanced the precision and safety of aircraft design and manufacturing.
Recognizing the broader applications of this technology, Braithwaite also championed the creation of the Boeing Computer Services business unit, which aimed to commercialize the CAD/CAM technology across different industries.
Throughout his tenure at Boeing, his visionary leadership and relentless pursuit of innovation made him a pivotal figure in modern aerospace engineering.
7. Granville Woods
Hailing from Columbus, Ohio, Granville T. Woods was born in 1856 and became one of the most prolific Black inventors of the 19th and early 20th centuries. He held more than 50 patents, and his inventions significantly impacted various industries.
One of his most notable innovations was the Synchronous Multiplex Railway Telegraph. This system allowed for communication between moving trains and train stations, enhancing safety by reducing accidents and collisions on the railways.
Due to his myriad of inventions, he was often referred to as the "Black Edison." Woods' passion for electrical engineering and his tenacity in a time of racial prejudice paved the way for future inventors and set a standard for excellence in electrical and mechanical innovation.
8. William Hunter Dammond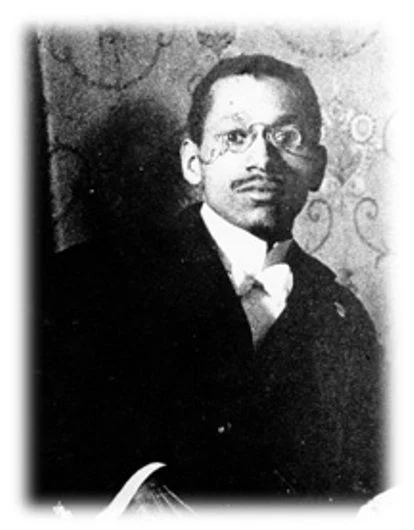 William Hunter Dammond's legacy is cemented in the annals of engineering due to his pioneering work in railroad technology.
Born in 1869 in Pittsburgh, Pennsylvania, Dammond was a brilliant mind who became the first African American to graduate from the University of Pittsburgh's School of Engineering.
He is best remembered for his invention of an electric track circuit, a key component that would become instrumental in railway signaling systems. This invention had broad implications for train safety, as it allowed for more effective communication and signaling between different sections of a railway track.
9. Mark E. Dean
A modern technological titan, Mark Dean was born in 1957 in Jefferson City, Tennessee. An innovator at heart, he pursued electrical engineering and became a critical figure at IBM.
Dean co-invented the Industry Standard Architecture (ISA) system bus, which allows for computer components like disk drives and printers to be plugged directly into computers.
This was just the beginning of his illustrious career. He was also integral to the development of the first color PC monitor, and his work led to the creation of the first gigahertz chip.
Holding over 20 patents and being inducted into the National Inventors Hall of Fame, Dean's work has shaped the trajectory of computer engineering and design.
10. David Crosthwait
Born in the late 19th century, David Crosthwait Jr. specialized in heating, ventilation, and air conditioning (HVAC) systems, making significant strides in a field that's crucial to modern building design.
With over 40 patents to his name, his innovations were not limited to HVAC; they also encompassed heat transfer, ventilation, and air conditioning.
One of his most distinguished accomplishments is the design of the heating system for the renowned Radio City Music Hall in New York City.
As an expert in his field, Crosthwait authored numerous papers and was recognized for his contributions by receiving a fellowship from the American Society of Heating and Ventilating Engineers.