Throughout the course of history, there have been a great number of historical black people who have made substantial contributions to a range of fields, including politics, civil rights, science, literature, and the arts.
Below are some of the most famous black people throughout history who have left a lasting impression of the greater world around them.
Famous Historical Black People
1. Martin Luther King Jr.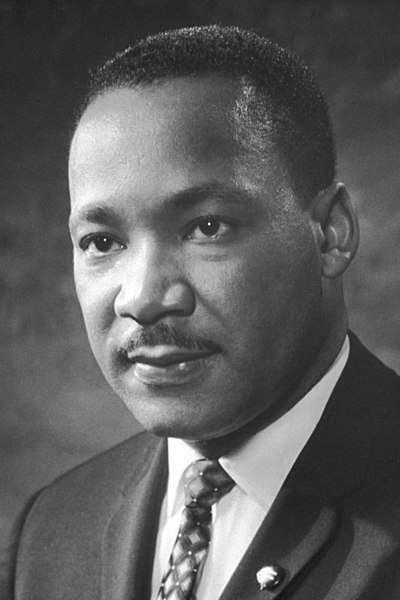 Martin Luther King Jr. was a prominent civil rights activist and minister of the Baptist church in the United States. He was also an important figure in the American civil rights movement.
King was strongly impacted by the teachings of Mahatma Gandhi and the doctrine of nonviolence from an early age. He was born in Atlanta, Georgia in 1929.
Also Read: Facts About Black History
It was during the 1950s and 1960s that he rose to prominence as a leader in the civil rights movement. He is most well-known for his participation in the development of civil rights through the use of peaceful civil disobedience that was founded on his Christian beliefs.
He was an essential figure in the American civil rights movement and was instrumental in the passage of several landmark pieces of legislation, including the Voting Rights Act of 1965 and the Civil Rights Act of 1964.
In 1964, the Nobel Peace Prize was given to Martin Luther King, Jr. in recognition of his efforts to eradicate racial discrimination and segregation via peaceful methods. His life was cut short in 1968, yet he leaves behind a legacy that continues to this day as a champion of civil rights and equality.
2. Rosa Parks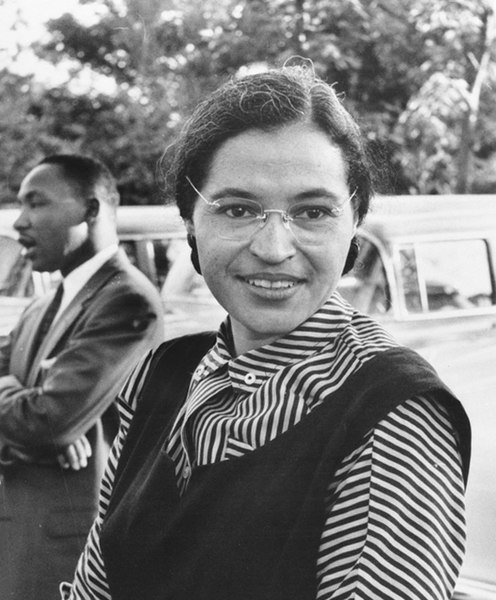 African-American civil rights leader Rosa Parks is best remembered for her participation in the Montgomery Bus Boycott, which garnered worldwide attention.
Parks was born in Tuskegee, Alabama in 1913, and she spent her childhood in an era when racism and discrimination against black people were still prevalent throughout the United States.
In Montgomery, Alabama, in December of 1955, Parks was jailed when she refused to give up her seat on a bus to a white passenger. The incident occurred in Montgomery.
This act of civil disobedience, which was in violation of the city's segregation regulations, prompted the black community to boycott the city's buses, which in turn brought the civil rights movement to the attention of people all over the country.
Many people believe that Parks's refusal to give up her seat on the bus was the spark that sparked the civil rights movement in the United States, and she is remembered as an important person in the history of the United States. Parks refused to give up her place on the bus.
3. Bessie Coleman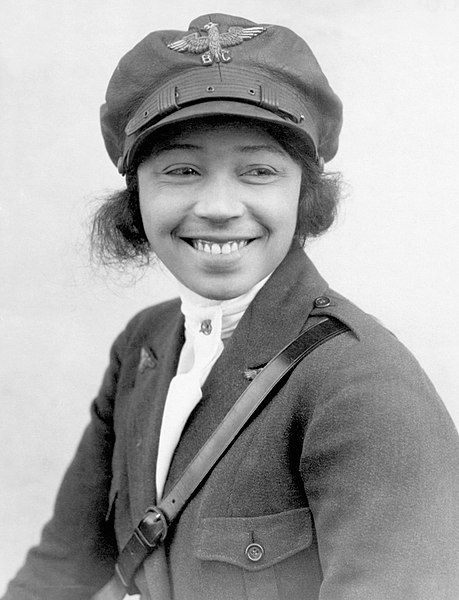 Bessie Coleman was an early pioneer in the field of civil aviation in the United States. She was born on January 26, 1892 and passed away on April 30, 1926. She was the first African-American woman and the first Native American to acquire a pilot certificate. She was also the first Native American.
She became the first person of African descent to obtain a license to fly internationally on June 15, 1921, when she passed the exam given by the Fédération Aéronautique Internationale (FAI) for pilots.
Also Read: Black Explorers
Coleman was raised in a family of sharecroppers in Texas, where he was born, and he began working in the cotton fields at an early age. At the same time, he attended a local segregated school. She went to Langston University for one semester of her undergraduate studies.
Coleman had an early interest in flying, but at the time, African Americans, Native Americans, and women did not have access to flight training opportunities in the United States. As a result, Coleman had to save money and secure sponsorships in Chicago in order to be able to attend flight school in France.
After that, she went on to become a well-known pilot in what are well known to be extremely hazardous air shows in the United States. She was well-known by the names Queen Bess and Brave Bessie, and she harbored the dream of establishing a school for African-American aviators.
In 1926, Coleman was killed when his plane crashed. Her pioneering work served as an example for early aviators, as well as for communities of African American and Native American ancestry.
4. Frederick Douglass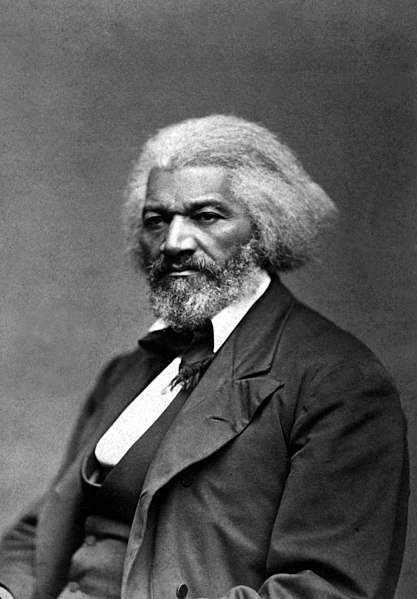 Frederick Douglass was a former slave who rose to prominence as a renowned abolitionist and champion for the liberation of black people in the United States. After spending his first 18 years of life as a slave in Maryland, where he was born in 1818, he eventually made his way to the North in search of freedom.
In the years that followed his successful emancipation from slavery, Douglass established a reputation for himself as a writer and public speaker who condemned the inhumane institution of slavery and pushed for its abolition.
In his autobiography, "Narrative of the Life of Frederick Douglass, an American Slave," Frederick Douglass describes his time spent as a slave in the United States as well as the events that led to his eventual freedom.
In addition to his work as an activist, Frederick Douglass was also a publisher and editor. In these capacities, he voiced his opposition to slavery and segregation and advocated for the rights of African Americans.
In addition to his work to end slavery, Douglass was an active participant in the movements to win civil rights for black people and the opportunity for women to vote. In spite of the fact that he passed died in 1895, his legacy in the fights against slavery and for civil rights continues to be significant.
5. Harriet Tubman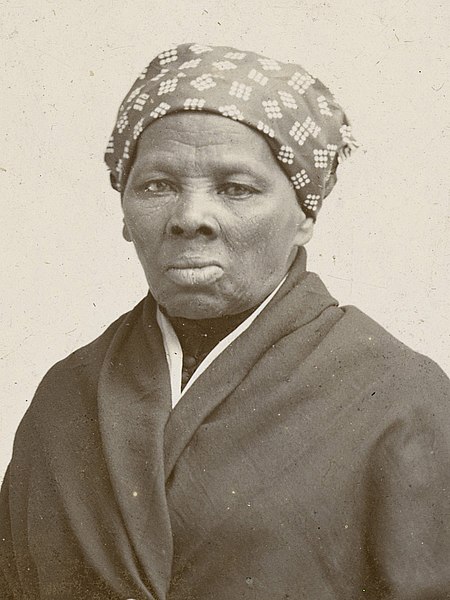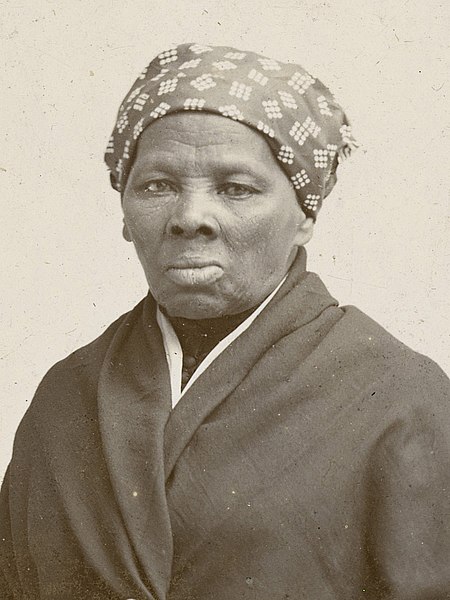 Harriet Tubman was born into slavery in Dorchester County, Maryland, in the early 1820s. She was one of the eleven children of Ben Ross and Harriet Green. As a child, Tubman was abused physically by slave owners and overseers.
Despite these challenges, Tubman was determined to free herself and others from slavery. In 1849, she escaped to Philadelphia, Pennsylvania, and joined the Underground Railroad, a network of antislavery activists and safe houses that helped slaves escape to freedom.
Tubman undertook thirteen journeys to free over seventy slaves, including relatives and acquaintances. She was referred to as the "Moses of her people" due to her courage and leadership in liberating oppressed people.
Tubman also helped recruit troops for John Brown's 1859 raid on Harpers Ferry, Virginia. During the American Civil War, she served as an armed scout and spy for the Union Army, partnering with former slave Colonel James Montgomery and the 2nd South Carolina Volunteers.
Tubman was also an activist in the women's suffrage movement, in addition to her work as an abolitionist and military scout. She campaigned alongside Susan B. Anthony and other suffragists for women's suffrage.
After the Civil War, Tubman moved to Auburn, New York, where she aided her aged parents and other family members. In order to support herself and those in her care, she also cooked, cleaned, and did laundry for nearby neighbors. In her later years, Tubman became involved in the struggle for pensions for freed slaves and their families. In 1913, she passed away at the age of 93.
6. Sojourner Truth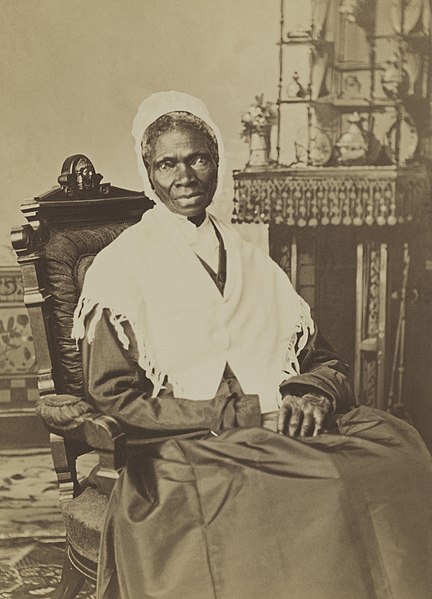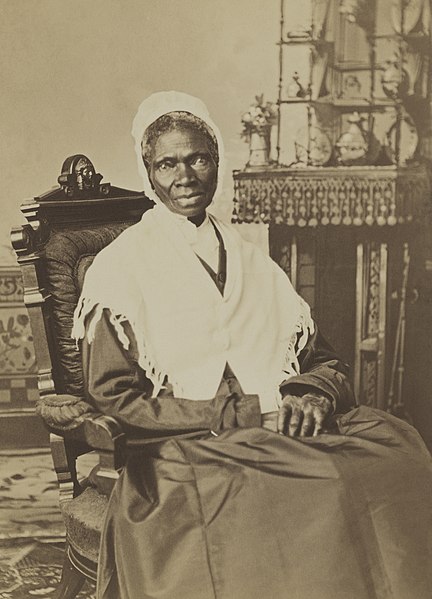 Abolitionist and feminist Sojourner Truth was an African-American woman. Born into slavery, she and her young daughter made their way to freedom in 1826.
Truth became an outspoken campaigner and public figure after winning her freedom. She lectured against slavery and for the rights of African-Americans and women all over the northeastern part of the United States.
At a women's rights convention in Ohio in 1851, Sojourner Truth made the speech "Ain't I a Woman?" and instantly became a household name across the country. Despite the fact that women of color have experienced multiple forms of oppression, she insisted in her speech that the fight for women's rights and the fight for black rights were the same.
The abolitionist movement and the fight for women's rights of the time were both influenced by Truth's acts and words. Up until her death in 1883, she fought for social equality.
7. Maya Angelou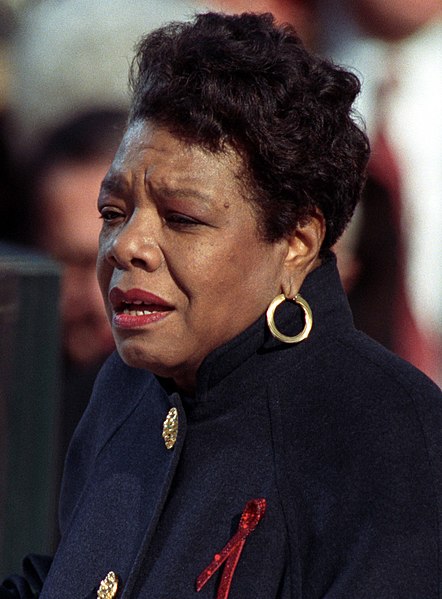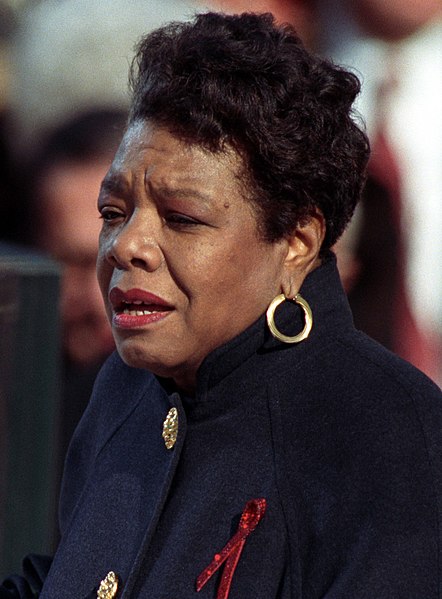 Maya Angelou was a well-known poet, novelist, and civil rights activist from the United States. She was born in St. Louis, Missouri, on April 4, 1928, and raised in Stamps, Arkansas.
She was the recipient of dozens of honors and more than 50 honorary degrees. Angelou is most known for her seven autobiographies, which center on her childhood and adolescent years.
The first, I Know Why the Caged Bird Sings (1969), chronicles her life up to the age of 17, and won her international notoriety.
She was also a prolific poet, and her poems frequently addressed themes of resilience, love, and identity.
Angelou was a civil rights activist who collaborated with civil rights leaders such as Malcolm X and Martin Luther King Jr. On May 28, 2014, she died at the age of 86.
She was seen as a voice for Black people and women, and her writings were regarded as a defense of Black culture. Her works are extensively utilized in schools and institutions around the world, despite attempts to prohibit her books from some U.S. libraries.
Many reviewers consider Angelou's most acclaimed books to be autobiographies rather than autobiographical fiction. By criticising, modifying, and expanding the genre, she made a purposeful endeavor to disrupt the common framework of the autobiography. Her books cover topics such as racism, identity, family, and travel.
8. Bayard Rustin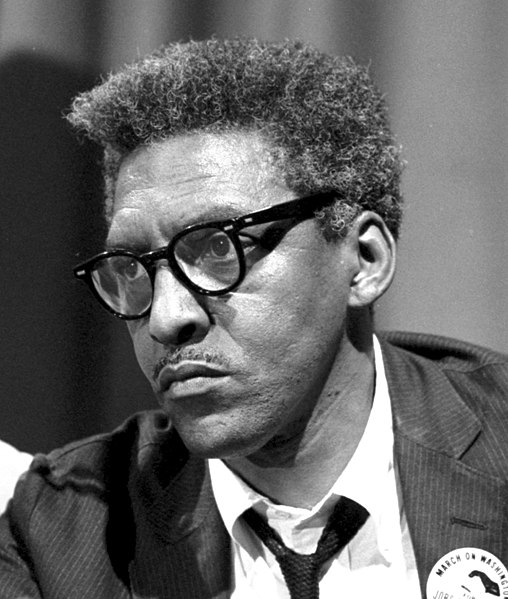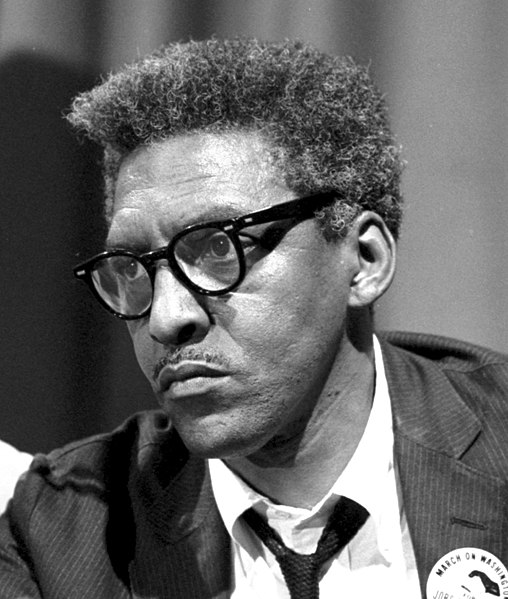 Bayard Rustin was a civil rights activist and leader in the United States who was instrumental in the civil rights movement. He was born on March 17, 1912, in West Chester, Pennsylvania, to Quaker parents.
Rustin was a staunch supporter of nonviolence and believed that peaceful protest was the most effective approach to accomplish social change. He was a key organizer of the 1963 March on Washington for Jobs and Freedom, and he worked closely with civil rights icon Martin Luther King Jr.
Rustin was also instrumental in the formulation of the civil rights movement's nonviolent strategy. On August 24, 1987, he died at the age of 75.
Rustin was a gay man who, due to his sexuality, usually served as a powerful counsel behind the scenes to civil-rights leaders. He became a public advocate for gay concerns in the 1980s, speaking at events as an activist and supporter of human rights.
Later in life, while still committed to safeguarding workers' rights, Rustin joined other union leaders in aligning with ideological neoconservatism, and President Ronald Reagan hailed him (after his death). President Barack Obama posthumously awarded Rustin the Presidential Medal of Freedom on November 20, 2013.
9. Shirley Chisholm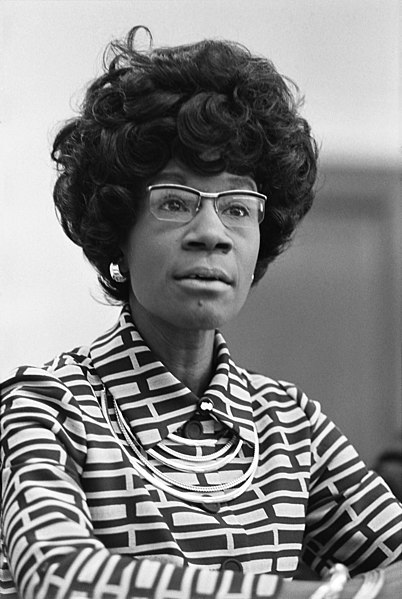 Shirley Anita Chisholm (November 30, 1924 – January 1, 2005) was an American politician who was elected to the United States Congress for the first time in 1968.
Chisholm served seven terms in New York's 12th congressional district, which included Bedford-Stuyvesant, from 1969 to 1983.
She was the first black contender for a major-party candidacy for President of the United States, as well as the first woman to run for the Democratic Party's nomination, in 1972.
She was born in Brooklyn, New York, but spent her childhood years in Barbados, where she considered herself a Barbadian American. She excelled in school and completed her undergraduate education in the United States. In the 1950s, she began working in early childhood education and became interested in local Democratic Party politics.
She was elected to the New York State Assembly in 1964, overcoming some opposition because she was a woman. She was elected to Congress four years later, where she led the growth of food and nutrition programs for the underprivileged and advanced to party leadership.
She left Congress in 1983 to teach at Mount Holyoke College while continuing her political activism. Despite being nominated for an ambassadorship in 1993, she declined due to health concerns. Chisholm was posthumously awarded the Presidential Medal of Freedom in 2015.
10. Claudette Colvin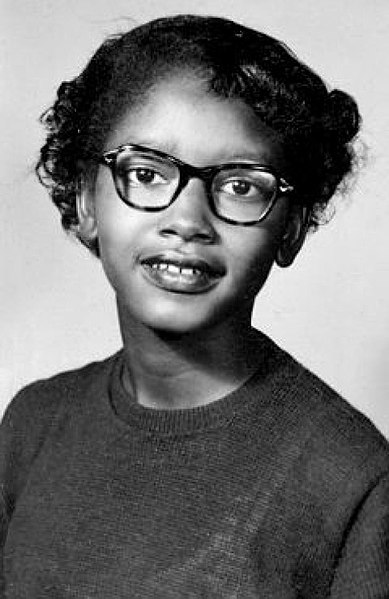 Claudette Colvin (born September 5, 1939) is a retired nurse aide and civil rights activist from the 1950s. On March 2, 1955, she was arrested in Montgomery, Alabama, at the age of 15, after refusing to give up her seat on a crowded, segregated bus to a white woman.
This happened nine months before Rosa Parks, secretary of the local branch of the National Association for the Advancement of Colored People (NAACP), helped launch the 1955 Montgomery bus boycott.
Colvin was one of four plaintiffs in the first federal court lawsuit, Browder v. Gayle, brought on February 1, 1956, by civil rights attorney Fred Gray to challenge bus segregation in the city.
On June 13, 1956, the judges ruled that Alabama's state and local regulations enforcing bus segregation were unconstitutional. On November 13, 1956, the state filed an appeal with the United States Supreme Court, which upheld the district court's decision.
One month later, the Supreme Court upheld Montgomery's and the state of Alabama's decision to halt bus segregation. After a few months, the Montgomery bus boycott was called off.
For many years, Montgomery's black leaders kept Colvin's pioneering work quiet. "Young people assume Rosa Parks merely got down on a bus and ended segregation," Colvin says, "but that wasn't at all the reality." Civil rights activists withdrew Colvin's case because she was unmarried and pregnant at the time of the hearings.
Due to her circumstances, it is now largely believed that Colvin was not accredited by civil rights activists at the time. According to Rosa Parks: "The white press would have had a field day if they had gotten their hands on that material. They'd label her a nasty girl, and her case would be lost."
The district court deleted the record of her arrest and delinquency judgment in 2021, with the support of the district attorney for the county where the charges were made more than 66 years before.
11. Malcolm X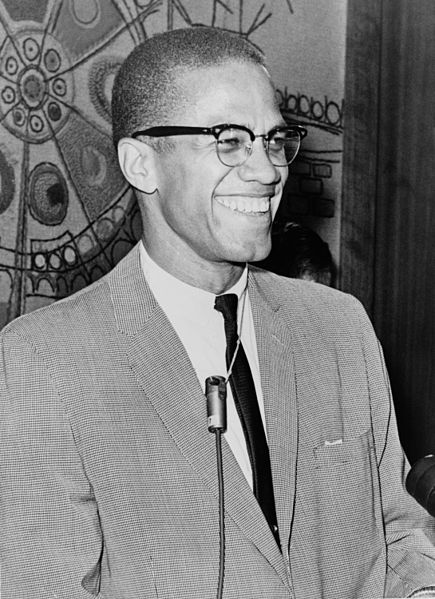 Malcolm X was born Malcolm Little in 1925 in Omaha, Nebraska. Earl Little's father, a Baptist minister, was a staunch follower of Marcus Garvey, a Jamaican political leader who pushed for African American rights.
Earl Little was also a member of the Universal Negro Improvement Association (UNIA), a black nationalist movement that sought to promote African Americans' self-sufficiency and pride.
Malcolm's family endured racism and violence in Omaha, and they were eventually forced to relocate to Lansing, Michigan, where Earl Little was assassinated in unknown circumstances in 1931.
Malcolm was placed in a series of foster homes and institutions when his mother, Louise Little, failed to sustain the family. He struggled in school and eventually dropped out after eighth grade.
Malcolm was condemned to prison in 1946 for larceny and breaking and entering. He grew interested in the Nation of Islam, a black nationalist and Islamic movement led by Elijah Muhammad, while incarcerated.
While in prison, Malcolm converted to Islam and changed his surname to "X" to represent the loss of his African ancestors and the "unknown" identity that he believed African Americans were compelled to embrace in America.
Malcolm became a minister for the Nation of Islam after his release from prison in 1952, quickly rising through the ranks to become one of the organization's most recognized and influential leaders. He was well-known for his eloquent and inspirational speeches, as well as his ability to motivate and organize the African American community.
Malcolm X became increasingly disillusioned with the Nation of Islam and Elijah Muhammad's leadership in the early 1960s. He left the organization and founded his own, the Organization of Afro-American Unity, which was dedicated to African Americans' civil and human rights.
Malcolm X was 39 years old when he was slain on February 21, 1965. His killing was a significant setback for the civil rights movement, and he is remembered as a symbol of resistance and a passionate advocate for social justice.
12. W. E. B. Du Bois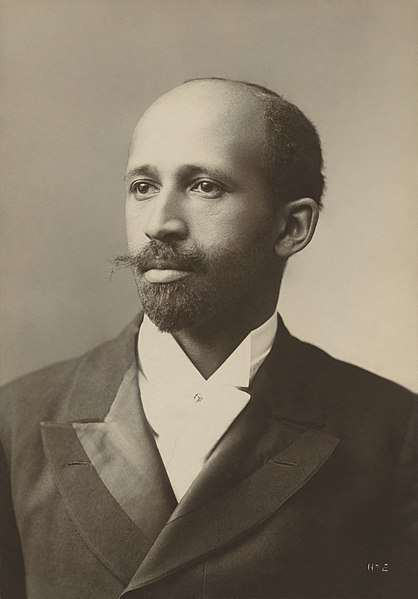 W. E. B. Du Bois was the first African American to get a Ph.D. from Harvard University and went on to become a sociologist, historian, and civil rights leader.
Great Barrington, Massachusetts gave birth to William Edward Burghardt Du Bois in 1868, and he went on to become a pivotal figure in the American civil rights movement as a result of his insightful writings.
Among the first sociologists, Du Bois is remembered for his groundbreaking research on race and ethnicity in the United States. His writings and speeches brought national attention to the problems of racial discrimination and segregation.
Among the many organizations Du Bois helped establish was the NAACP, which works to improve the lives of African Americans. He oversaw publication of the group's magazine, The Crisis, which was a prominent venue for discussing civil rights problems.
The majority of Du Bois's life was dedicated advocating for the rights of African Americans and he was a strong opponent of segregation and racial injustice. As a leader in the movement for racial equality in the United States, he will be forever recognized for his contributions.
13. Booker T. Washington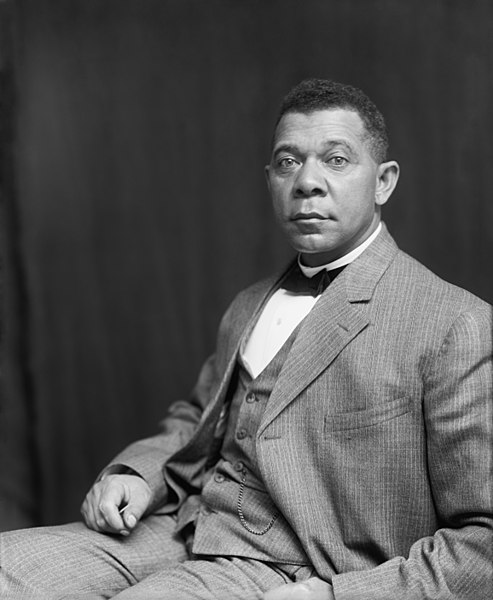 In his day, Booker T. Washington was a well-known African American educator, novelist, and activist. He was born into slavery in the middle of the nineteenth century and gained to prominence as a fighter for African American rights in the years following the Civil War.
Washington founded and served as the first president of Tuskegee University in Alabama, which was historically black. In addition, he pushed for racial equality in the United States and was crucial in the establishment of vocational education possibilities for African Americans.
Also Read: Accomplishments of Booker T Washington
Washington's stance on race relations was contentious at the time because he believed that African Americans should prioritize economic and educational growth before political rights.
This technique, known as "accommodationism," was greeted with criticism from a substantial number of African Americans who believed that the Constitution's full rights and equality should be claimed.
Despite this controversy, Washington was largely regarded as a leader, and his attempts to improve the lives of African Americans left an enduring mark.