French explorers have played a significant role in the history of exploration, mapping, and colonization around the world. From the 15th to the 19th century, French adventurers traveled the globe in search of new lands, trade routes, and resources.
They brought about a long-lasting change in the areas they explored by finding new territories, settling them with colonies, and engaging in commerce with the indigenous people there.
Some of the most notable French explorers include:
Jacques Cartier
Samuel de Champlain
Louis Jolliet
Robert de La Salle
Jacques-Yves Cousteau.
Their travels and discoveries are still being studied and praised in modern times due to the historical relevance they hold and the contributions they made to our comprehension of the world.
Famous French Explorers
1. Jacques Cartier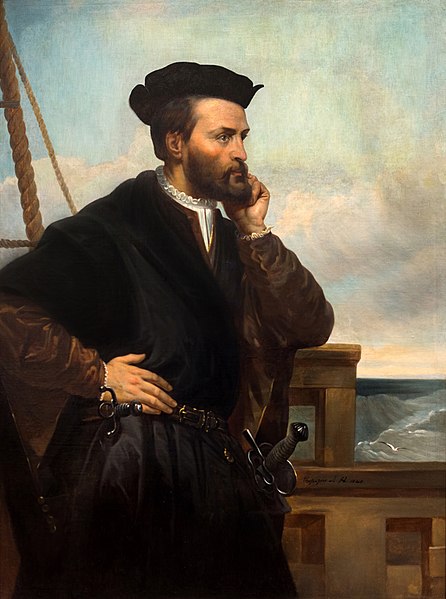 Jacques Cartier was a French explorer who is most well-known for his explorations of the St. Lawrence River and the Gulf of St. Lawrence in what is now the Canadian territory of Quebec. He made three trips to Canada between the years 1534 and 1542, all beginning in France where he was born in 1491.
Cartier's first voyage took him to the Gulf of Saint Lawrence, where he had first contact with the indigenous people of the region, whom he referred to as "Indians." He established strong ties with the natives of the area and asserted French ownership over the territory.
Also Read: Accomplishments of Jacques Cartier
Cartier's second expedition was the one during which he discovered the St. Lawrence River and established a settlement in the area that is now Quebec City. But, the agreement did not hold up over time, and Cartier eventually went back to France.
Cartier's third and last expedition led him to the area that is now known as Montreal, where he continued his search for a route to the northwest that led to Asia. Notwithstanding the fact that he did not find a route to Asia, his explorations of the Saint Lawrence River were essential in the colonization of Canada by the French.
Nowadays, Jacques Cartier is widely recognized as a pivotal figure in the French conquest and colonization of what is now known as Canada. His travels not only led to a deeper comprehension of the area, but they also helped solidify French sovereignty over the majority of North America.
2. Samuel de Champlain
Samuel de Champlain was a French explorer, navigator, and cartographer most remembered for founding Quebec City, the first permanent French settlement in North America. He was born in 1574 in France and showed an early interest in travel and navigation.
In 1603, Champlain led his first journey to Canada, exploring the St. Lawrence River and the Great Lakes region. Throughout the next few years, he returned to Canada several times, building friendly contacts with the local Native American organizations.
Also Read: Samuel de Champlain Facts
In 1608, Champlain founded Quebec City as New France's capital and the center of the French fur trade in North America. He also established a number of other French towns in Canada and is credited with contributing to the expansion of French domination in North America.
Champlain is most known for creating detailed maps of the Canadian wilderness that benefited later explorers and traders. He is also recognized for his efforts to establish friendly relations with Native Americans, despite the fact that he fought various tribes to protect French interests.
Champlain is remembered today as an important figure in Canadian history and a symbol of early French exploration and colonialism in North America.
3. Louis Jolliet
Louis Jolliet (1645–1700) was a French-Canadian explorer best remembered for discovering the Mississippi River and the Great Lakes. Jolliet was born in Quebec and studied to become a Jesuit priest before electing to become a fur trader and explorer. In 1672, the governor of New France authorized him to organize an expedition to explore the Mississippi River and uncover a possible passage to the Pacific Ocean.
In May 1673, Jolliet and his expedition partner, Jacques Marquette, started out and journeyed down the Mississippi River to the Arkansas River. They established contact with numerous Native American tribes and charted the river and neighboring places along the way. The upper Mississippi River valley was initially explored and mapped by Jolliet and Marquette.
Jolliet continued to explore the Great Lakes region after returning from the trip and created a thriving fur trading enterprise. He was hired as the royal hydrographer and cartographer of New France in 1697, and he sought to increase the quality and detail of the region's maps.
In 1700, Jolliet died while attempting to build a new fur trading post on Hudson Bay. Despite his brief career as an explorer, Jolliet made substantial contributions to the mapping and discovery of North America, and he remains an important figure in Canadian history.
4. Nicolas Baudin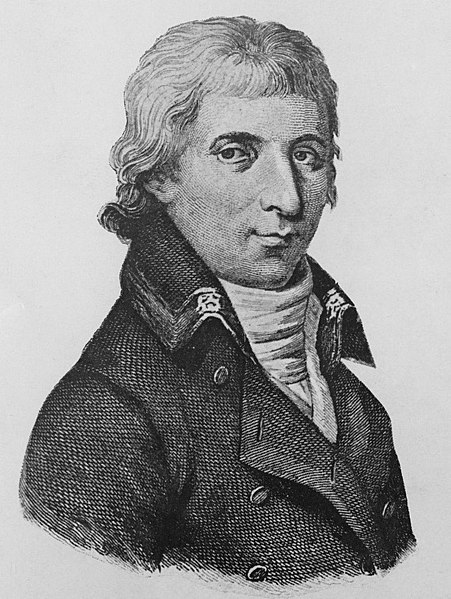 Nicolas Baudin (1754–1803) was a French explorer best remembered for his early-nineteenth-century trip to Australia and the South Pacific. Baudin, who was born in Saint-Martin-de-Ré, France, joined the French Navy at a young age and immediately established himself as an expert navigator and cartographer.
The French government appointed Baudin to lead an expedition to explore and chart the coast of Australia in 1800. He embarked on his journey with two ships, the Géographe and the Naturaliste, as well as a team of scientists, painters, and naturalists.
Baudin and his colleagues spent the following several years traveling throughout Australia's coast, surveying the shoreline and conducting comprehensive research on the region's vegetation and wildlife. They also visited other portions of the South Pacific, such as Timor, the Moluccas, and the New Guinea coast.
Despite his considerable scientific contributions, Baudin's trip encountered a number of challenges. The crew was sick and malnourished, and the mission was plagued by conflicts and tensions between Baudin and his subordinates.
Baudin died of TB shortly after returning to France in 1803. His contributions to the exploration and scientific understanding of Australia and the South Pacific, on the other hand, were substantial, and his legacy lives on in French and Australian history.
5. Pierre-Esprit Radisson
Pierre-Esprit Radisson (1636-1710) was a French fur trader and explorer who is most remembered for his travels of the Great Lakes region and the Hudson Bay. Radisson, who was born in France, immigrated to Canada in the 1650s and began working as a fur trader.
He rapidly became noted for his ability in negotiating with Native American tribes and for his eagerness to explore new territory.
Radisson and his brother-in-law, Médard des Groseilliers, began exploring the Hudson Bay region in the late 1650s in quest of new fur trading prospects. They eventually founded the Hudson's Bay Company, which grew to become one of North America's greatest and most lucrative fur trading corporations.
Radisson continued to explore and document the Great Lakes region and the Hudson Bay area throughout his life, often going in small parties and trading with indigenous populations. He is also well-known for his memoirs, which recount his experiences as a fur trader and explorer.
Despite his achievements, Radisson's life was fraught with controversy and turmoil. At various points, he was accused of betraying both the French and English governments, and his reputation suffered as a result. Yet, his contributions to the exploration and development of North America were considerable, and he remains a major figure in Canadian history.
6. René-Robert Cavelier, Sieur de La Salle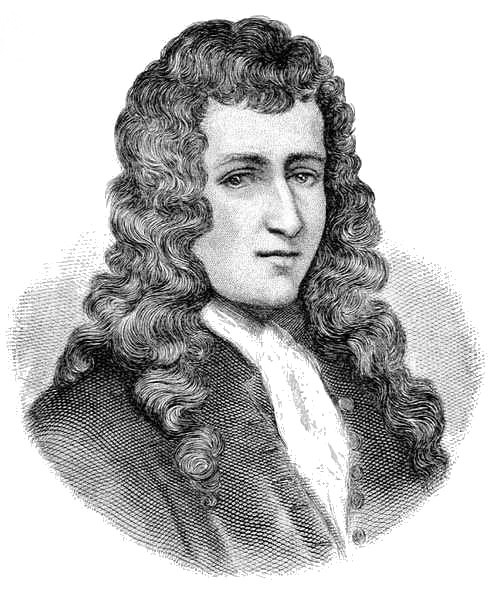 René-Robert Cavelier, Sieur de La Salle (1643-1687) was a French explorer most remembered for discovering the Mississippi River and claiming Louisiana for France. La Salle was born in Rouen, France, and was trained as a Jesuit priest before leaving the church to pursue a career in business and travel.
La Salle grew interested in exploring the Mississippi River and discovering a trade route to the Pacific Ocean in the late 1670s. He obtained funds from the French government, and in 1682, he and his expedition team arrived at the Mississippi River's mouth, which they named Louisiana after King Louis XIV of France.
La Salle claimed France's entire Mississippi River basin and built multiple forts along the river, notably Fort Saint Louis in modern-day Texas.
Yet, La Salle's exploring activities were not without criticism. He battled with Native American tribes and other explorers, and he struggled to keep his financial backers on board. He was slain by his own troops in 1687 while attempting to establish a new settlement in Texas.
Despite his early demise, La Salle's fame as an explorer and fur dealer lives on. His discoveries of the Mississippi River and the Gulf Coast contributed to the creation of the Louisiana Territory, which became an important portion of the United States.
7. Antoine de la Mothe Cadillac
Antoine de la Mothe Cadillac (1658-1730) was a French explorer and adventurer best remembered for establishing Detroit in 1701. Cadillac, who was born in Gascony, France, began his career as a soldier before moving on to a career in the fur trade in New France (present-day Canada).
Cadillac was selected by the French government to organize an expedition to explore the region around the Detroit River in the late 1690s. In 1701, he established the town that would become Detroit, which he named Fort Pontchartrain du Détroit after the French minister of the sea.
Detroit became as a significant fur trading center and vital military station under Cadillac's leadership. His governorship, however, was marred by scandal and conflict with both the French and the British. He was summoned to France in 1710 and imprisoned for several years before being released.
Notwithstanding his checkered legacy, Cadillac made substantial contributions to the development of Detroit and the Great Lakes region. He is known today as a pivotal player in the history of French exploration and colonization in North America.
8. François Levaillant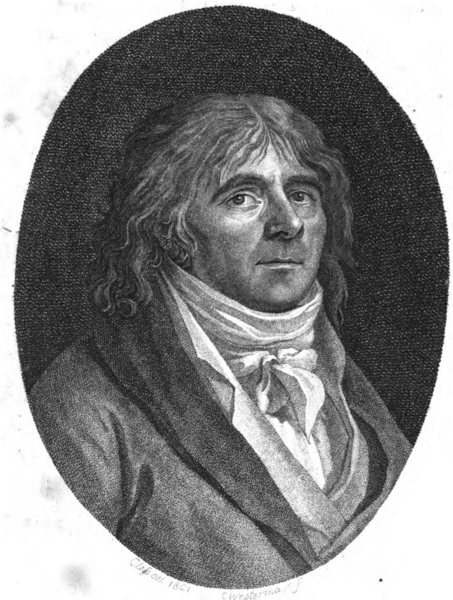 François Levaillant (1753-1824) was a French explorer and naturalist most known for his expedition of southern Africa and considerable work on the fauna and plants of the region. Levaillant was born in Suriname and traveled to the Netherlands as a child before settling in France.
Levaillant went to South Africa on a scientific trip to explore the region's natural history in 1781. Over the next few years, he toured much of the region, gathering plant and animal specimens and documenting his findings in a series of books and scientific publications.
Levaillant's most well-known work is "Histoire naturelle des oiseaux d'Afrique," a multi-volume study of the birds of southern Africa. The book was well-received for its rich pictures and descriptions of the region's birds, and it helped Levaillant establish himself as one of the best naturalists of his time.
Notwithstanding his scientific accomplishments, Levaillant left a mixed legacy. He was noted for his daring attitude and readiness to accept risks, but he was also chastised for his treatment of indigenous peoples and his often immoral specimen collection methods. Yet, his work on the natural history of southern Africa is regarded as a major addition to biology, and he is regarded as a pioneer of African ornithology.
9. Paul-Émile Victor
Paul-Émile Victor (1907-1995) was a French polar explorer, ethnologist, and writer best known for his Greenland trips and work as an environmental champion. Victor was born in Geneva, Switzerland, and raised in France, where he developed an early interest in adventure and ethnography.
Victor went to Greenland on a research trip in the 1930s to study the Inuit people and their way of life. He grew attracted by the area and went on to lead multiple excursions to Greenland during his career, conducting study on issues such as climate change, glaciology, and ethnography.
Victor was also an outspoken supporter of environmental conservation, and he was instrumental in the establishment of several protected areas in Greenland. He was a founder of the International Union for Conservation of Nature and served as its president from 1976 to 1984.
Victor was a prolific writer who wrote multiple books and articles about his experiences in Greenland and his activism for environmental protection in addition to his scientific work. He received various distinctions throughout his career for his services to arctic research and environmental conservation, including the Legion of Merit, France's highest civilian decoration. He is known today as one of the twentieth century's most prominent polar explorers and conservationists.
10. Jacques-Yves Cousteau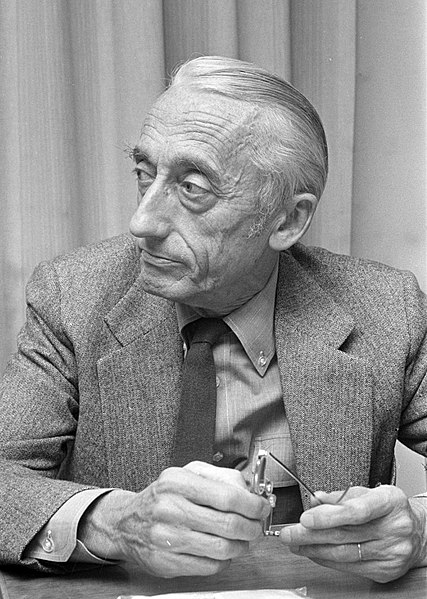 Jacques Cousteau was a French undersea explorer, conservationist, and filmmaker best recognized for his pioneering work in underwater exploration and efforts to raise awareness about the importance of ocean conservation. He was born in 1910 in Saint-André-de-Cubzac, France, and died in 1997 in Paris.
Cousteau began his career as a naval officer, but he rapidly became interested in underwater research, inventing the Aqua-Lung, a device that allowed divers to breathe underwater without using a hose.
Thanks to this technology, Cousteau and his colleagues were able to explore the depths of the oceans and make a number of groundbreaking discoveries, including the first film footage of sharks and the discovery of new fish species.
Cousteau's documentaries and videos were also used to raise awareness about the importance of ocean conservation and the need to protect marine habitats from pollution and overfishing. His most renowned documentary, "The Silent Planet," won an Academy Award in 1956 and helped to raise awareness of marine conservation issues around the world.
Cousteau's legacy motivates future generations to explore and protect the world's oceans. He was an outspoken supporter of ocean conservation and a pioneer in marine exploration and filmmaking. His name has become synonymous with the sea and the marvels that lie beneath its surface.