Sailing has been an important element of human history, contributing to the advancement of civilization, trade, and exploration. Throughout history, there have been many famous sailors who have made remarkable voyages, discovered new lands, and advanced the field of navigation.
Christopher Columbus, who is credited with discovering the New World, Ferdinand Magellan, who led the first expedition to circumnavigate the globe, Vasco da Gama, the first European to reach India by sea, and Sir Francis Drake, the first Englishman to circumnavigate the world, are among the most famous sailors.
Captain James Cook, who charted much of the Pacific Ocean and made significant contributions to navigation and mapping, Marco Polo, whose travels to Asia opened up new trade routes, and Thor Heyerdahl, who sailed across the Pacific Ocean to test his theories about the origins of Polynesia, are among the other notable sailors.
Sailors such as Joshua Slocum, Ellen MacArthur, Alex Thomson, Robin Knox-Johnston, Annie Van de Wiele, and Isabelle Autissier have pushed the limits of what is possible in sailing in recent years, setting records and motivating others to explore the world's waters.
Altogether, these renowned sailors' legacies have made an everlasting effect on human history and continue to inspire people to go on fresh journeys of discovery and exploration.
Famous Sailors
1. Christopher Columbus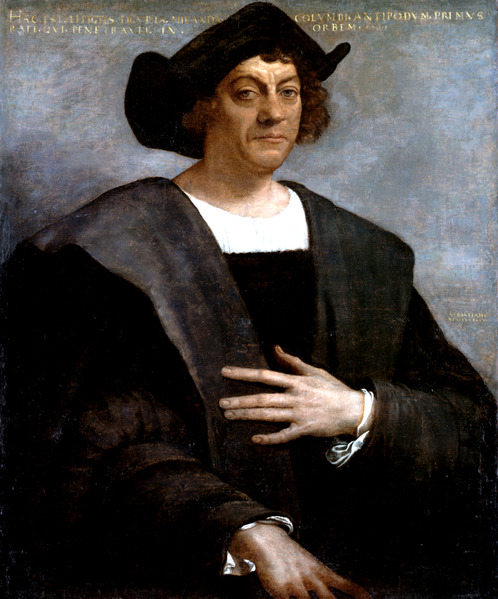 Christopher Columbus, an Italian adventurer, is best known for discovering the Americas in 1492. Around the year 1451, he began his profession as a sailor after being born in Genoa, Italy.
With the support of King Ferdinand and Queen Isabella of Spain, Columbus set sail westward over the Atlantic Ocean in the hopes of reaching Asia.
To go to the Caribbean, Columbus sailed the three ships Nina, Pinta, and Santa Maria.
Columbus' voyage resulted in European colonization of the Americas, even if he did not reach Asia as expected.
Many further voyages by Columbus to the Americas are accompanied by ongoing disagreement over his significance. Although he is remembered as the pioneer European to the Americas, his actions have been linked to the oppression of indigenous peoples and the transatlantic slave trade.
2. Ferdinand Magellan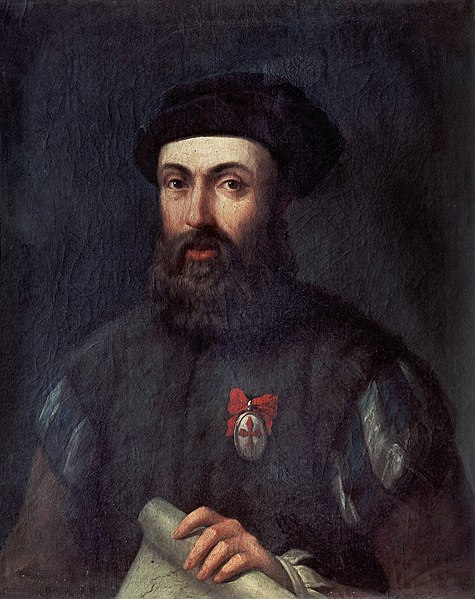 Portuguese explorer Ferdinand Magellan is famous for making the first circumnavigation of the globe. Born in 1480 in Portugal, he passed away in 1521 in the Philippines.
Magellan started out as a sailor for the Portuguese, but he felt unappreciated by the Portuguese king and offered his services to King Charles V of Spain instead.
In 1519, Magellan set sail from Spain with a fleet of five ships in an effort to find a western passage to the Spice Islands (present-day Indonesia) and open a new trade route to the East.
Also Read: Famous Pirates
Magellan's Strait is where he and his crew entered the Pacific after crossing the Atlantic. With winds and waves against them, they made it to the Philippines in 1521. Magellan and his soldiers were assaulted by local natives, and the explorer ultimately perished in the ensuing conflict.
Magellan did not succeed in completing the circumnavigation, but in 1522, the Victoria, one of his ships, returned to Spain carrying a handful of survivors. Magellan piloted the voyage that made history by sailing around the world in the Victoria.
That Magellan was able to circumnavigate the globe and prove its sphericity was major accomplishments of his voyage. In addition to paving the way for future trade, his expedition established Spain as a major player in the New World's exploration and colonization.
3. Vasco da Gama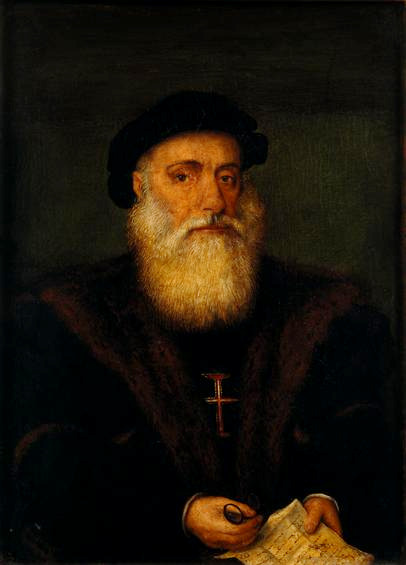 The Portuguese explorer Vasco da Gama sailed the oceanic route to India before any other Europeans. He passed away in 1524 in Cochin, India, but was born in 1469 in Sines, Portugal.
In 1497, Da Gama was sent on an expedition by Portuguese King Manuel I to find a sea route to India, a land rich in spices and other important commodities. After setting sail from Lisbon with a fleet of four ships, Da Gama eventually made it to Calicut, on the southwestern coast of India.
Negotiating with hostile kings and navigating treacherous waterways made Da Gama's mission difficult and dangerous. Yet, he was able to establish trade relationships with the monarchs of Calicut and other Indian cities, and he eventually made his way back to Portugal in 1499 bearing a cargo of valuable spices.
Da Gama was named ruler of Portuguese India in 1502 after returning to India with a fleet of 20 ships. He spent years in India establishing Portuguese colonies and trading outposts along the coast, expanding Portugal's economic and political influence.
Vasco da Gama's voyage to India was pivotal because it created a waterway between Europe and Asia, bypassing the land routes used by Arab and Italian merchants. As a result, trade between Europe and Asia flourished, and Portugal gained international stature.
4. Sir Francis Drake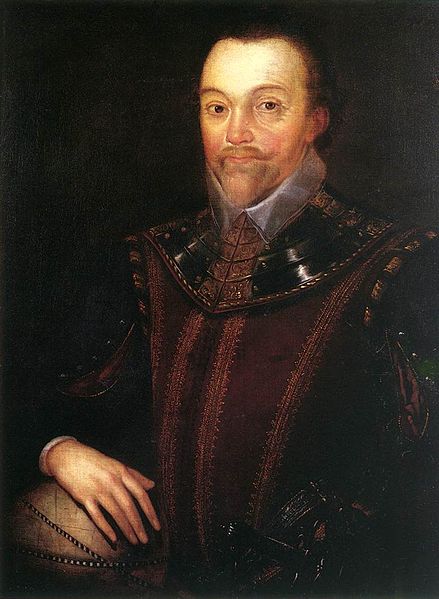 English naval captain, navigator, and explorer Sir Francis Drake is well remembered for his circumnavigation of the globe and defeat of the Spanish Armada. Beginning his life in 1540 in Devon, England, he would pass away in 1596 while traveling off the coast of Panama.
Drake was a sailor in the English Navy before switching to life as a privateer, or legally sanctioned pirate, allowing him to plunder Spanish vessels. In the Pelican, he set sail in 1577 to try to circumnavigate the globe (later renamed the Golden Hind).
Drake and his crew traveled around the southern tip of South America through the Strait of Magellan to the Pacific Ocean, where they discovered the California coast, the Philippines, and Indonesia. In 1580, having completed the first circumnavigation of the globe by an Englishman, he headed back home.
Drake's participation in the 1588 destruction of the Spanish Armada is a major factor in his widespread fame. He was the second-in-command under Admiral Charles Howard and played a key role in the harassment and dispersal of the Spanish fleet.
The voyages and military successes of Drake were significant because they helped to establish English dominance on the high seas and paved the way for British colonization and trade with the New World.
But his attacks on Spanish shipping and colonies exacerbated tensions between England and Spain, leading to a series of wars. Drake had a complicated legacy, but he is still widely considered one of England's most important explorers.
5. Captain James Cook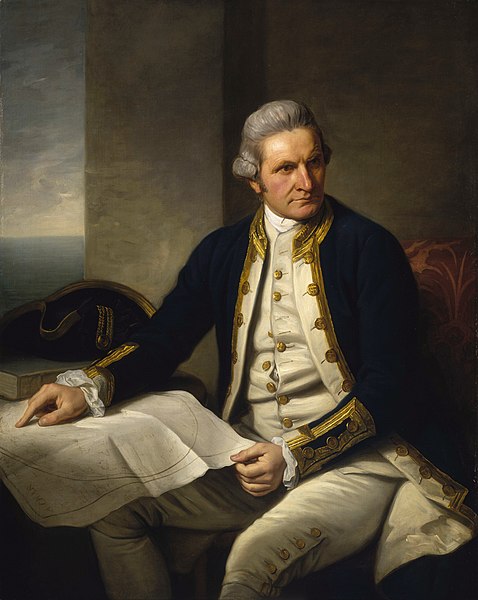 Famous for his explorations in the Pacific Ocean, James Cook was a British adventurer, navigator, and cartographer. He passed away in 1779 on Hawaii, having been born in Yorkshire, England.
Cook joined the Royal Navy as an apprentice and rose through the ranks to become a captain. In 1768, he led an expedition for the Royal Society to see Venus's transit from the South Pacific.
For several months, Cook charted the coastlines of New Zealand and eastern Australia from the deck of the HMS Endeavour.
Also Read: Accomplishments of James Cook
Twice more, Cook explored the Pacific Northwest of North America, Hawaii, and other islands in the Pacific. In addition to being the first European to circle New Zealand, he also made initial touch with the eastern coast of Australia.
The knowledge of the geography of the Pacific Ocean that was gained by Cook's missions was a major step forward for Europeans. He made in-depth maps of the sites he explored and learned a great deal about the locals' scientific and cultural practices.
As a result of his efforts, the British were able to establish their hegemony over large portions of the Pacific, paving the way for future colonization and commerce.
But, his travels had a devastating effect on the native people he encountered, spreading disease and forcing them to relocate. Despite this complicated legacy, Cook is still widely recognized as a major figure in the exploration of the world.
6. Marco Polo
From 1254 until his death in 1324, Marco Polo (a Venetian merchant and traveler) traveled the world. He spent nearly 17 years in China and is famous for his travels there. The book he wrote about his journeys, titled "The Travels of Marco Polo," is considered to be one of the most significant and well-known travel books ever written.
In 1271, Marco Polo embarked on a tour to China accompanied by his father and uncle. They took on the road and saw much of Central Asia and its famous Silk Route. They entered China in 1275, when they were met by the Mongol emperor Kublai Khan. Because of his brilliance and fluency in several languages, the Khan invited Polo to join his court.
Over the course of 17 years, Polo explored much of China and the countries on its periphery. Kublai Khan came to rely on him as an advisor and sent him on multiple diplomatic missions. On his return to Venice in 1292, he was immediately thrust into a war with the Republic of Genoa.
The book "The Travels of Marco Polo" was transcribed from his prison dictation to a fellow inmate.
Cultures, religions, and customs of the countries Polo visited are described in great detail in his travel writings. He was one of the earliest Europeans to provide a detailed account of Asia outside Europe's borders.
The upshot of his efforts was the opening of trade channels between the East and the West by subsequent explorers and merchants.
7. Thor Heyerdahl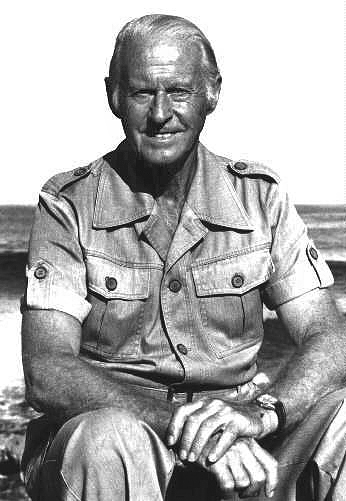 Thor Heyerdahl was a Norwegian explorer, archaeologist, and sailor best remembered for leading the Kon-Tiki expedition. He was born on October 6, 1914, in Larvik, Norway, and grew up with an interest in archaeology and ancient civilizations.
In 1947, Heyerdahl and a small crew set out from Peru on the Kon-Tiki, a balsa wood raft, to establish that ancient South Americans could have landed on the Polynesian islands. The crew arrived safely in French Polynesia's Tuamotu Archipelago after a 101-day trip. The Kon-Tiki voyage became a media phenomenon, cementing Heyerdahl's reputation in the exploration and adventure societies.
Over his life, Heyerdahl embarked on several other journeys, including sailing across the Atlantic Ocean in a papyrus reed boat called the Ra to demonstrate that ancient Egyptians could have sailed to the Americas. He also studied archaeology in South America, Africa, and the Pacific.
Heyerdahl's efforts in adventure and archaeology garnered him various prizes and honors, including the Norwegian Order of St. Olav and the United Nations Gold Medal of Peace. He is known as a pioneer of exploration and a supporter of cross-cultural understanding. Heyerdahl died in 2002, but his legacy lives on in his numerous novels, films, and other works.
8. Joshua Slocum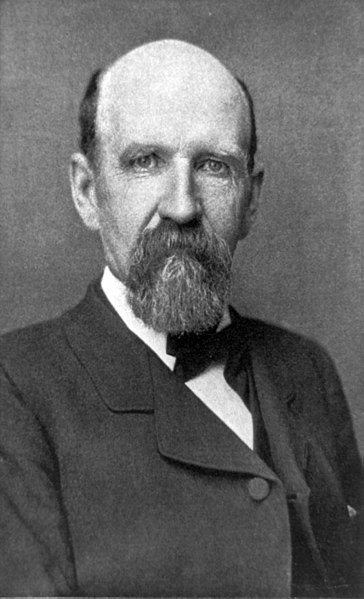 Joshua Slocum was a Canadian sailor and explorer most remembered for being the first person to sail around the world solo. He was born in Nova Scotia, Canada, on February 20, 1844, and spent much of his childhood at sea, working as a sailor and captain.
Slocum embarked on a cruise around the world aboard his sloop, Spray, from Boston, Massachusetts, in 1895. He sailed alone, with only his cat for company, and finished the journey in a little more than three years. His autobiography, "Sailing Alone Around the Globe," became a best-seller and maritime literature classic.
Slocum's accomplishments in sailing and adventure garnered him numerous honors, including election as a Member of the Royal Geographical Society and the French Medal of Honor. During his life, he continued to sail and write, and his legacy as a pioneer of solo sailing carries on to this day.
9. Ellen MacArthur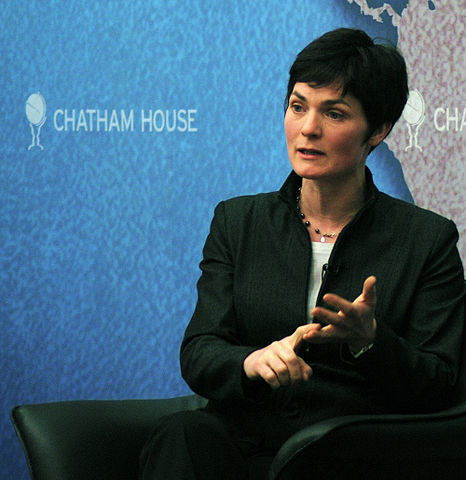 Ellen MacArthur is a retired British sailor well known for her solo world circumnavigation. MacArthur, who was born on July 8, 1976, in Derbyshire, England, began sailing at the age of eight and rapidly developed a love for the sport.
MacArthur set a new world record for the quickest solo circumnavigation of the globe by a woman in 2001, completing the journey in 71 days, 14 hours, and 18 minutes. She went on to win a number of additional sailing contests, including the Route du Rhum and the Transat Jacques Vabre.
After retiring from competitive sailing in 2010, MacArthur founded the Ellen MacArthur Foundation, a non-profit organization dedicated to fostering a circular economy and eliminating waste. She has also been an advocate for sustainable shipping techniques, launching the world's first zero-emissions commercial shipping vessel in 2017.
MacArthur's accomplishments in sailing and sustainability have gained her a plethora of accolades and honors, including the title of Dame Commander of the Order of the British Empire (DBE) in 2005. She is still an example to sailors and conservationists all over the world.
10. Alex Thomson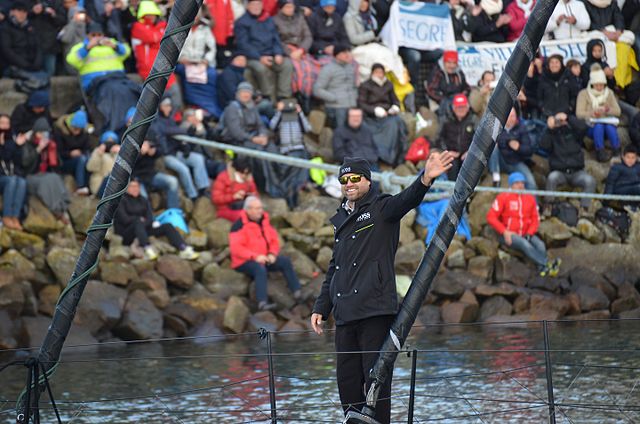 Alex Thomson is a British sailor best renowned for his solo offshore racing accomplishments. Thomson, who was born on April 18, 1974, in Bangor, North Wales, began sailing at a young age and rapidly developed a love for the sport.
Thomson has taken part in a number of sailing races, including the Vendée Globe, Route du Rhum, and the Barcelona World Race. In 2012, he achieved a new record for the quickest solo circumnavigation of the world by a British person, finishing the Vendée Globe race in 80 days, 19 hours, and 23 minutes.
Thomson is noted for his inventive approach to sailing and has contributed various new technology to the sport, including foiling boats and superior autopilot systems, in addition to his racing successes.
Thomson's sailing accomplishments have earned him numerous accolades and distinctions, including three times being awarded British Yachtsman of the Year. He is still a prominent personality in the sailing world and an inspiration to sailors all around the world.
11. Robin Knox-Johnston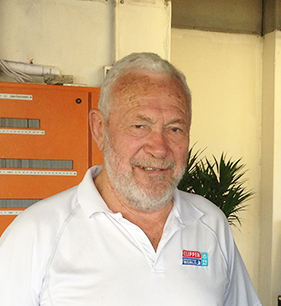 Robin Knox-Johnston is a British sailor most recognized for becoming the first to complete a nonstop, solo tour of the globe. He was born in London, UK, on March 17, 1939, and grew up sailing with his family. Before sailing on his historic solo journey, Knox-Johnston served in the British merchant fleet and Royal Navy.
Knox-Johnston set off from Falmouth, England, onboard his 32-foot ketch, Suhaili, as part of the Sunday Times Golden Globe Race, a nonstop, single-handed sailing race around the world, in 1968. Despite various obstacles such as storms and equipment problems, Knox-Johnston finished the race after 312 days at sea, becoming the first person to sail solo around the world without stopping.
Knox-Johnston continued to sail after his historic expedition and became involved in numerous sailing events and organizations. He established the Clipper Round the World Yacht Race, a global sailing competition for amateur sailors, and has been a champion for sailing safety and instruction.
Knox-sailing Johnston's accomplishments have garnered him various honours and honors, including Commander of the Order of the British Empire (CBE) and induction into the International Sailing Hall of Fame. He is still an inspiration to sailors all around the world, as well as an icon in the sailing community.
12. Sir Peter Blake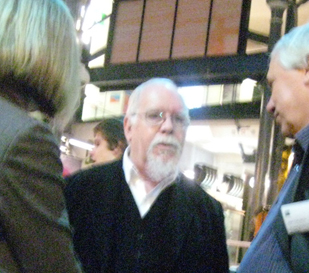 Sir Peter Blake was a New Zealand sailor and environmentalist widely recognized as one of the world's greatest sailors. Blake, who was born on October 1, 1948, in Auckland, New Zealand, began sailing at an early age and rapidly developed a love for the sport.
Over his career, Blake set various sailing records and won multiple races, including leading New Zealand to the America's Cup in 1995. He was also an environmentalist who founded the Blakexpeditions program to promote awareness about ocean conservation.
He was especially concerned about the impact of plastic pollution on the ocean, and his work in this area sparked a global effort to decrease plastic waste.
Blake was tragically killed by pirates in 2001 while on a mission to investigate environmental conditions in the Amazon. His legacy in both sailing and environmentalism, however, goes on, and he continues to be an inspiration to sailors and environmentalists worldwide.
Blake was knighted for his achievements to sailing and environmental activism, and he is widely recognized as a national hero in his home country of New Zealand.
13. Isabelle Autissier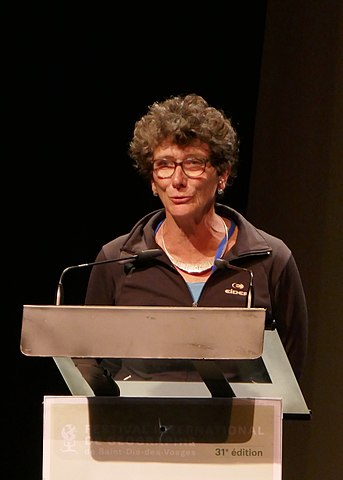 Isabelle Autissier is a sailor, novelist, and environmentalist from France. Autissier was born on October 18, 1956, in Paris, France, into a sailing family and spent much of her childhood sailing with her parents. She started racing sailboats in the early 1980s and swiftly rose to prominence in the sailing world.
Autissier became the first woman to complete the difficult Vendée Globe solo around-the-world sailing competition in 1991. She went on to break several additional records, including being the first woman to solo circumnavigate Cape Horn.
Autissier is an outstanding novelist and environmentalist in addition to her sailing accomplishments. "Kerguelen: Journey to the Isles of Desolation" and "The Island of the Penguins" are two of her books on her sailing adventures. She is also a strong supporter of marine conservation and has previously served as President of the World Wildlife Fund France.
Autissier's accomplishments in sailing and environmental campaigning have garnered her various honors, including the title of Chevalier of the Legion of Honour in France and the coveted Blue Planet Prize in Japan. She remains a prominent figure in the sailing and environmental movements, inspiring people to safeguard our oceans and the earth.